Signature Hunting Series and Automatic part of Buck's vast array of new products.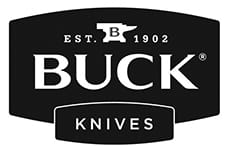 Post Falls, ID –-(Ammoland.com)- Buck is renowned for creating innovative products that aid in the creation and preservation of family traditions and memories.
This year, Buck is unveiling an entirely new line of signature hunting knives as well as many additions to the survival, tactical, recreational, everyday and, of course, hunting categories.
Check out the newly released products at this year's 2015 SHOT Show, booth 14504.
Large and small game field needs are covered with the new Open Season Series, consisting of a folder, skinner, boning, caping, and small game knife. Each knife design is offered in S30V or 420HC blade steel, as well as Rosewood handle with a metal inlay or Thermoplastic handle materials. The Open Season series is an ideal hunting set to meet the needs during the season. Each knife sold separately. MSRP: $82-$140. Made in the USA
Another new entry for hunters is the 135 PakLite Elite, which includes a lightweight caper and boning knife constructed of S30V steel in a convenient compact sheath. The boning knife's durable, narrow blade is perfect for maintaining control in tasks such as deboning and skinning while the caper's modified blade allows for precise, detailed work, with ultimate control. The minimalist design makes the entire set lightweight and easy to carry. MSRP: $115. Made in the USA
For those looking to maintain peak bow performance, Buck's 737 Bow Tool was designed as a multipurpose tool for the archer and is packed with all the right elements for the field. Complete with ten separate allen hex drivers, a Phillips screwdriver, a set of scissors, and a 2″ blade, this product is perfect for adjusting draw weight, tightening stabilizers, adding accessories, and other preventative maintenance. The convenient, compact size allows for easy carry in your bow case or pack. MSRP: $38. Imported
Assisted Opening Knives
Additions to the everyday lineup include the new 294 Momentum and 293 Inertia; both designed for rapid one-hand deployment and with a liner lock design for safety. The anodized 6061 T6 aluminum handle includes added grip features with a removable stainless steel clip for discreet deep pocket carry. MSRP: $90-$120. Made in the USA
Choice of New Tactical and Survival Knives
Many additions have been added to the tactical line of knives, including Buck's first automatic. The 898 Impact springs open with the slide of a button, readying the S30V steel blade for quick action. The button lock style keeps the knife locked open and closed to prevent accidental deployment. The aluminum handle has a texture inlay which secures the grip, while offering a lightweight material. MSRP: $220. Made in the USA
Special Warfare Operator First Class (SEAL) Matthew J. Leathers was a highly decorated combat veteran. Matt was lost at sea during a free diving exercise in 2013. Fellow seals have honored Matt's memory with these simple words: MATT WOULD GO. Featuring secure and comfortable Micarta layup handles, 5160 spring steel, and a coated blade for corrosion resistance, the 245 Matt Would Go is ready for any mission. A percentage of net sales benefit the MattWouldGo LLC, which in turn donates to the Navy SEAL foundation.  MSRP: $245. Made in the USA
The 616 Buck Ops Boot Knife was designed for easy accessibility in any situation. Weighing only 2.5 ounces, this lightweight design combined with the 3″ tanto style blade and heavy duty handle create a high performance knife. The G10 black handle with the 154CM steel blade, creates a rugged yet attractive knife. The Buck Ops fits nicely into the adjustable sheath that can be worn on a belt, or around the neck for easy accessibility. MSRP: $130. Made in the USA
Buck took the popular 119 and is now offering a new version with a beautiful stacked Leather/Micarta handle, and 420HC steel with a black powdercoat finish blade in a M.O.L.L.E compatible sheath. The 119 Brahma also features a front guard and updated pommel assemblies. MSRP: $115. Made in the USA
Offered with or without serrations, the 865 Trigger is a smooth opening folder constructed with an anodized aluminum handle. Lightweight and designed for ultimate control, the Trigger is one knife that can be counted on in critical situations. MSRP: $45. Imported
The 877 Maverik features an ergonomic design that makes it an easily accessible, lightweight, high performance knife. The G10 handle has curved, contoured slope to sit more naturally in the user's hand. The Black Oxide 420HC steel with stonewash finish creates a rugged, non-reflective blade. MSRP: $30. Imported
The tool you never want to need, but saves lives when called upon. Simply a strap cutter with a glass breaker feature, it's the perfect safety tool to keep in a vehicle. The ergonomic shape and longer design increase the width of the cutting edge. Designed for both strap cutting and glass breaking, this compact tool is so lightweight, it's hard to notice it until you need it. The 299 PakLite Strap Cutter is made from Bos heat treated 12C27Mod Sandvik steel, offering great corrosion resistance and edge retention. It comes with its own heavy duty nylon sheath. MSRP: $25. Made in the USA
Named after the rugged Selkirk Mountain range beginning in the Northern Panhandle of Idaho, the 863 Selkirk is a midsized survival knife with added features to help maximize survival in rugged and tough conditions. In addition to the 420HC steel blade, the Selkirk features a Micarta handle with steel bolsters (rear bolster can be used as an improvised hammer), and a heavy duty belt sheath that can be configured for horizontal or vertical carry. Included with the sheath is a fire starter/whistle tool. MSRP: $85. Imported
Buck's New Recreational Category of Knives
Designed with mountaineering in mind, the 818 Apex is a lightweight, easily opened knife complete with a carabiner attachment for easy access. Weighing less than 2 oz., this knife is easy to carry. The smooth, one-hand opening, wicked sharp blade and stylish aluminum handle utilizes E-Lock technology to ensure knife remains locked in the open position. This sturdy, locking design ensures safe use and is easily deployed with the thumb hole. Available in different handle styles, including Carbon Fiber. MSRP: $45-$50. Imported
A popular Legacy knife in 2014, the new 017 Thorn appeals to the outdoor recreationalist as a small and efficient fixed blade for general tasks. Crafted from 420HC stainless steel with a Zirblast finish and beautiful green/black G10 handles, this lightweight knife can be taken anywhere and is easily stored in a genuine distressed black leather sheath. MSRP: $100. Made in the USA
Addition to the Fishing Line of Product
As a game changer for the fishing line, the Splizzors have been reinvented to include a saltwater version. The multi-function 031 Saltwater Splizzors conveniently combine the use of scissors and pliers to create a versatile tool designed for any fishing task. Upgraded blade steel and the Cerakote™ coating add additional corrosion resistance benefits. These features, combined with the many add-ons, make the Splizzors a unique and innovative saltwater fishing tool. They utilize edge to edge pressure 10X that of normal scissors and contain micro serrations to cut braided and high performance fishing line with ease. This unique design allows for efficient cutting, trimming, shearing, bending, crimping, and hook removal with one exceptional tool. The durable rubberized Ice Blue Dynaflex handle provides comfort during repeated use while offering a dependable non-slip grip. MSRP: $200. Made in the USA
About Buck Knives
Behind every Buck knife is over 110 years of experience and craftsmanship. We use the very best materials and state-of-the-art technology to create knives that meet the exacting demands you would expect of a high quality knife. We guarantee our knives with our Forever Warranty, because we believe in the integrity of our products. In addition to the large selection of knives available, our Custom Knife Shop allows our customers to customize a variety of knives in order to meet their exact needs. Whether you are purchasing a knife designed and engineered by Buck, or creating a masterpiece of your own, one thing is certain – behind every Buck knife is a memory. For more information, please visit www.buckknives.com.