New chapter in Sacramento hopes to unite sportsman with a passion for conservation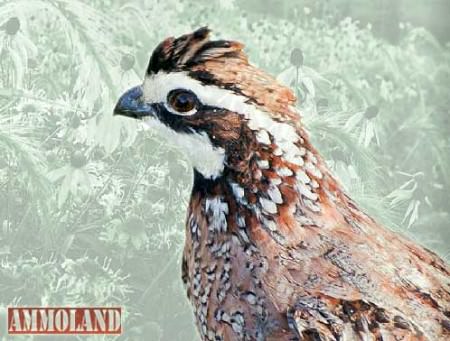 Sacramento, CA -(Ammoland.com)- Upland bird hunters in California have expanded conservation efforts of "The Habitat Organization" into the state's capital.
Officially known as the Greater Sacramento Chapter of Quail Forever, the new committee is focusing its energy on conserving critical wildlife habitat for quail and ring-necked pheasants in surrounding Sacramento County.
"For those who are passionate about the outdoors, this represents a unique opportunity for Sacramento residents to connect with fellow hunters and conserve wildlife habitat," said Dan Connelly, regional field representative in California for Pheasants Forever and Quail Forever. "Sacramento is a dividing line in the state for pheasant and quail habitat, and this chapter is unique because it will deliver habitat projects to multiple species of upland game birds."
The Greater Sacramento Chapter of Quail Forever is located in the Sacramento Valley, a region of California well-known for its fertile agricultural land and significant wildlife resources. A prominent wintering site for waterfowl within the Pacific Flyway, Sacramento Valley is comprised of oak woodlands, riparian forests, freshwater marshes, and grasslands which also provide valuable habitat for pheasants and quail. State and federal wildlife refuges traversing nearly 35,000 acres provide ample public hunting opportunities within a short drive from Sacramento.
These sites as well as other public hunting properties will be a focal point for the chapter when completing wildlife habitat projects in the region.
"Even though Sacramento is a very urban environment, there is a vast amount of public hunting opportunities that exist within a reasonable distance of the city," said Bahman Ghashghaei, elected president for the Greater Sacramento Chapter of Quail Forever. "Our group is excited to assist with the protection and enhancement of these areas through meaningful habitat projects and youth education. The new chapter will also provide a great opportunity for other upland bird hunters in the metro area to meet like-minded individuals who are passionate about wildlife habitat conservation."
Greater Sacramento Chapter of Quail Forever
The Greater Sacramento Chapter of Quail Forever has elected Bahman Ghashghaei of West Sacramento as president, Greg Schoonveld of Sacramento as habitat chair, Peter Bauer of Shingle Springs as treasurer, and Anna Ziedins-Artz of Sacramento as secretary. The chapter will host their next committee meeting on Wednesday, January 14 at 7 p.m. with a location to be determined. Please contact the chapter president for further details regarding the location.
For more information about the chapter or to become involved, please contact chapter president, Bahman Ghashghaei, at (916) 893-4815 / email
Pheasants Forever & Quail Forever in California
California is home to 10 Pheasants Forever chapters, nine Quail Forever chapters, and nearly 2,000 members of "The Habitat Organization." For more information about Pheasants Forever and Quail Forever in California, contact Dan Connelly at (702) 606-6775 / email.
About Quail Forever
Pheasants Forever, including its quail conservation division, Quail Forever, is the nation's largest nonprofit organization dedicated to upland habitat conservation. Pheasants Forever and Quail Forever have more than 140,000 members and 700 local chapters across the United States and Canada. Chapters are empowered to determine how 100 percent of their locally raised conservation funds are spent, the only national conservation organization that operates through this truly grassroots structure. Since creation in 1982, Pheasants Forever has spent $508 million on 475,000 habitat projects benefiting 10 million acres nationwide.