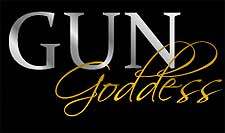 Las Vegas, NV -(Ammoland.com)- There are competition rifles. There are pretty rifles. And then there's the Colt CRP-18 Gun Goddess rifle, a perfect blend of both performance and elegance!
This just-unveiled rifle offers all the features of the standard CRP-18, with a feminine touch – an exclusive, custom-designed filigree hand-guard, and a choice of 8 Cerakote colors.
"As more women become gun owners and as they participate in the shooting sports in growing numbers, manufacturers will be challenged to meet their needs with functional, high-quality products," says Athena Means, president of GunGoddess.com. "While aesthetics matter, it's not just about adding color. It's about providing a product that performs."
The CRP-18 is competition-ready right out of the box, with features including a match-grade, stainless-steel barrel, a Geissele 2-stage trigger, and a patent-pending finger-adjustable gas block. Colt guarantees accuracy, and tests each rifle to ensure a 3-shot group of 1" or less at 100 yards.
The Gun Goddess CRP-18 is available exclusively at GunGoddess.com, both to consumers and dealers. Orders can be placed by phone at (866)957-1117 or online, just click here.
About Gun Goddess
Move over boring black, because the shooting range is about to get a lot more colorful. At www.GunGoddess.com you'll find fun and feminine accessories and apparel for women shooters – and a few items for the guys too.