By Dean Weingarten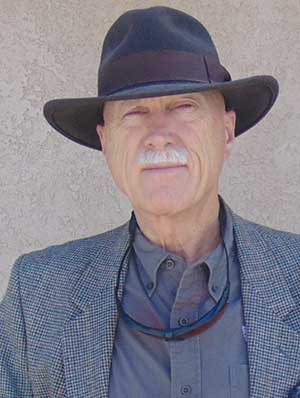 Arizona – -(Ammoland.com)- Over a year ago James Andrew Smith was charged with attempted murder of the mother of his daughter.  He was found not guilty on Tuesday, 13 January, by a jury. They must have found his self defense story plausible.  From 2014 mlive.com:
FLINT, MI — A jury has found an East Lansing man not guilty after he was accused of shooting the mother of his then-2-year-old daughter during a child custody exchange at a vacant Vienna Township gas station.
He did not dispute that he had shot Ginger Don, the mother.  His attorney is quoted:
 Smith's attorney, Mary Chartier-Mittendorf, said her client acted in self-defense when the alleged victim stabbed him. Chartier-Mittendorf said a knife was found at the scene.
The case illustrates a real bias in the way that the accused in a self defense case is often covered.  Defenders have to be careful about what they say, because everything they say can potentially be used against them in court.  We have seen that dynamic play out in high profile cases such as that of Officer Wilson in Ferguson, Missouri, and George Zimmerman, in Florida.  When the facts finally come  out, much of the public has already formed an opinion that is based on only one side of the case being presented.
The first story that I found about this case was written two days after the event, in September of 2013.  It included the accusation against Smith, but nothing from his side.  From Sept 4th 2013 mlive.com:
VIENNA TOWNSHIP, MI – A 42-year-old East Lansing man faces an attempted murder charge in the shooting of the mother of his 2-year-old daughter on Monday with the child in his vehicle.
Then there was a story about what the woman said happened.  From Nov 2013 mlive.com:
Ginger Don testified that she was shot in the hand and the top of the skull by James Andrew Smith, the father of her 3-year-old daughter, Sept. 2, in the parking lot of the former BP gas station on Vienna Road.

Smith, of East Lansing, was bound over Wednesday, Nov. 6, to stand trial on attempted murder and felony firearm charges and an added charge of assault with intent to murder following a preliminary exam before Genesee District Judge Larry Stecco.
The November 2013 account notes that the two were undergoing a custody hearing:
 Don said she and Smith were going through custody hearing at the time of the incident. She said she was seeking additional weekend and summer time with the child.
I have not found any other stories about the trial or testimony until the last story where Mr. Smith was found not guilty by reason of self defense.
For well over a year, the people who have read about James Andrew Smith have  known nothing about him, except that he was accused of shooting the mother of his child and was charged with attempted murder and firearms violations.    Suddenly, it is reported that he was found not guilty.
The incident was never reported as a self defense shooting.   I do not know all the details, but a jury was convinced.
It is not uncommon in self defense cases, for the victim to be accused as the perpetrator.   If it happens to you, many will assume the worst of you.  You will never fully recover your good name, but you will find out who your real friends are.
Update: From a correspondents at Gun Watch:
GrammaB said…

Mere moments? Define that please. According to testimony of the only witness that said she saw the alleged victim standing there, at least a couple minutes passed from the time she saw the alleged victim and the time she heard a gunshot. According to testimony by the alleged victim herself she was very near Mr. Smith. Speculating that she couldn't have stabbed him because a witness saw her standing "alone" a couple of minutes earlier is obviously the smokescreen here.The witness who said a knife fell out of the car after the shooting was lieing.
(snip)
As for custody time and layer fees, etc., that is your speculation. The exact same thing could be layed out as a motive for her to stab him.The evidence was the only thing considered in this case. The smokescreen you saw in the courtroom was a result of the prosecutor blowing lots of hot air. At least 3 of the prosecution's witnesses that I recall flat lied. Their testimony was controverted by the prosecutor's own physical evidence.
I was on the jury. It was very clear by the end of the trial that he was acting in self defense.
c2014 by Dean Weingarten: Permission to share is granted when this notice is included. Link to Gun Watch
About Dean Weingarten;
Dean Weingarten has been a peace officer, a military officer, was on the University of Wisconsin Pistol Team for four years, and was first certified to teach firearms safety in 1973. He taught the Arizona concealed carry course for fifteen years until the goal of constitutional carry was attained. He has degrees in meteorology and mining engineering, and recently retired from the Department of Defense after a 30 year career in Army Research, Development, Testing, and Evaluation.