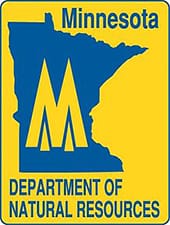 Minnesota-(Ammoland.com)-Those who want to hunt turkeys for the first time this spring have until Monday, Feb. 23, to apply to hunt under the guidance of experienced National Wild Turkey Federation (NWTF) volunteers.
Applications are available atwww.mndnr.gov/hunting/turkey.
This year there are hunts designed for both youth and adult hunters. Youth ages 12 to 17 will hunt Saturday, April 18, andSunday, April 19. Adults will hunt Saturday, May 16, and Sunday, May 17.
"First-time turkey hunters can go afield and hunt with mentors," said Mike Kurre, mentoring program coordinator with the Minnesota Department of Natural Resources. "Beginning this year, these mentored hunts are available for any adult first-time turkey hunter, while continuing to be open to youth."
To be eligible, a youth hunter must be age 12 to 17 on or before Saturday, April 18; have a valid firearms safety certificate; and be accompanied by a parent or guardian. If there are more applications than available mentors, participants will be selected in a random lottery.
"This is the 13th consecutive year the DNR and the NWTF have cooperated to provide opportunities for first-time turkey hunters," Kurre said. "More than 2,400 youth have been introduced to this unique hunting experience since spring youth turkey hunts began in 2002. Through the program, family members of youth also become involved and help youth continue turkey hunting into the future."
Participation in the hunts is only restricted by the number volunteers and private lands that are available. Anyone interested in providing quality turkey hunting land for the mentored youth hunts should contact a NWTF chapter online atwww.nwtf-mn.org/Home/ChapterListings.
For more the mentored hunts and turkey hunting, see www.mndnr.gov/hunting/turkey.