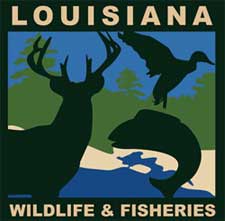 Louisiana –-(Ammoland.com)- Louisiana Department of Wildlife and Fisheries Enforcement Division agents cited four Louisiana residents for alleged migratory game bird violations on Dec. 29 2014 in Acadia Parish.
Agents cited August Guillory, 30, of Morse, Tyler Boone, 21, of Mermentau, Jason Myers, 35, of Morse,and Trevor Myers, 21, of Morse, with hunting across a public road, wanton waste and intentional concealment of wildlife. Jason and Trevor Myers were also cited for hunting without a residence license.
On the evening of Dec. 29 2014, agents received a complaint about shots being fired near a residential area in Morse. Senior Agent Derek Logan responded to the scene and observed Boone and Guillory on an all-terrain vehicle in a field with four wounded light geese.
The men said they had left other birds and their licenses at their house. When the agent went with the men to retrieve their licenses there were five more light geese at the camp.
Upon further investigation, the Guillory and Boone admitted that Jason and Trevor Myers were hunting from across a subdivision road earlier in the evening. Agent Logan and the men were able to retrieve an addition two birds from the field the men had been hunting.
Intentional concealment of wildlife evidence and wanton waste each brings a $900 to $950 fine and up to 120 days in jail. Hunting without a license brings up to a $50 fine and 15 days in jail. Hunting across a public road brings a $250 to $500 fine and up to 90 days in jail.
For more information, contact Adam Einck at 225-765-2465 or [email protected]