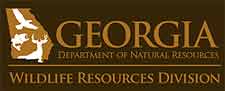 MANSFIELD, Ga. –-(Ammoland.com)- Looking to begin or go beyond the basics relative to firearms shooting, but not sure where to start?
The Family Day at the Range series provides a perfect opportunity, offering training courses for those that wish to learn or advance their knowledge of different types of firearms.
Topics highlighting varying firearms will take place each month. The first in the series, Introduction to Rifle, is scheduled to take place from 10 a.m. – 1 p.m. on Saturday, Jan. 24 2015 at the Georgia Department of Natural Resources' Charlie Elliott Wildlife Center.
This class focuses on firearm safety, shooting technique, sight picture and sight alignment and how to resolve certain firearm malfunctions. Participants will also have the opportunity to handle and shoot various rifles including lever action, bolt action, break action and semiautomatics.
The Family Day at the Range series also offers other courses, including the following:
Introduction to Handgun
Introduction to Muzzleloading
Basic Shotgun
What do you need to do to attend? Registration is required, so call (770-784-3059) and let us know you are coming. Event will be held rain or shine.
Charlie Elliott Wildlife Center is located near Mansfield, less than an hour southeast of Atlanta off Interstate 20. The address is 543 Elliott Trail, Mansfield 30055. Family Day at the Range courses all begin at the Visitor Center prior to going to the shooting range.
Family Day at the Range course information can be found at www.georgiawildlife.com/FDR or call (770) 784-3059.