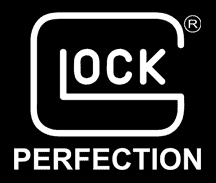 Smyrna, GA -(Ammoland.com)- Today GLOCK, Inc. announced the schedule for GLOCKLive, a viewer communication broadcast that combines live video and social interaction.
GLOCKLive will feature four broadcasts during the week of the SHOT Show (Jan. 20-23, 2015), allowing anyone who is not able to attend the show to have aninsider's peek. Viewers may register at www.glock.yourbrandlive.com/shot-show-2015 to view and participate in discussions offered.
Discussion topics include a live Q&A with Gunny, Q&A with Team GLOCK as well as Carrie Lightfoot of The Well Armed Woman and Karen Butler of Shoot Like a Girl, and finally, two broadcasts of GLOCK's new product for 2015.
"Viewers will have the unique opportunity to comment and ask questions to panelists in each broadcast," Stated Josh Dorsey, VP at GLOCK, Inc., "GLOCKLive will allow those who cannot attend the SHOT Show, to be a part of it for the first time."
Those attending the show will have the chance to meet the ladies of Team GLOCK, Tori Nonaka and Michelle Viscussi, who will be signing autographs at the GLOCK booth #12254 for the duration of the show. Attendees may also head to the GLOCK booth to see R. Lee Ermey, best known as the "Gunny," who will be signing on Tuesday, from 1:00 pm to 4:30 pm, Wednesday, from 8:30 am to 3:00 pm, Thursday, from 8:30 am to 5:00 pm, and Friday, from 12:30 pm to 4:00 pm (local time, PST).
For GLOCK dealers, GLOCK announced the launch of new video training modules for the 3point5 dealer-training platform. Beginning on January 19th, dealers will be able to accessfree training for their staff. The two new Edu-game modules are Sales 101: Turn Your Knowledge into Sales and New Product.
The GLOCK training platform allows staff to earn GLOCK discounts upon the completion of the training as well as learn valuable sales tactics.
About GLOCK, Inc.
The GLOCK GROUP is a leading global manufacturer of pistols and accessories. GLOCK's superior engineering has produced a pistol with only 34 parts and a rugged polymer-frame, providing industry-leading reliability shot after shot. GLOCK is renowned for its pistols which are safe, featuring three safeties; simple, offering a low number of components to provide reliability; and fast, with no encumbering parts to slow the speed to fire. This combination makes GLOCK pistols the first choice among consumers and law enforcement, with approximately 65 percent of agencies within the United States choosing to carry GLOCK. Austrian-engineered, the group has manufacturing facilities in the United States and Austria. Based in Smyrna,Ga., GLOCK, Inc. is an advocate for our nation's law enforcement and military personnel, as well as all citizens' Second Amendment right to bear arms. For more information, please visit https://us.glock.com/.