Updates from the U.S. Ivory War: Anti-Ivory Bigots Also Take Aim at Washington & California.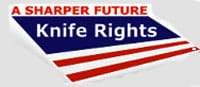 Gilbert, AZ –-(Ammoland.com)- Our good friends at the Elephant Protection Association have reported the first seizures and prosecutions under New York State's draconian Ivory Ban.
As we expected, these actions haven't been taken against criminals smuggling ivory, rather they have targeted small business owners with limited means to fight back as an example to intimidate others. These unjust persecutions of citizens simply going about their business will not save a single living elephant.
The government and those pushing the ivory ban have long maintained they want to catch and prosecute international criminal syndicates and terrorists to stop elephant poaching. Despite that public posture, agents from the New York Department of Environmental Conservation hit at least two vendors at the Pier Antique Show on November 22-23 2014 in New York City in their first public enforcement efforts related to the draconian ban passed into law last year.
So who were the criminal ivory kingpins that were busted in New York City?
Their first criminal mastermind was a 72-year-old lady selling jewelry to supplement her Social Security income. Based in the Carolinas and in New York only for this show, the jewelry maker was stung by an undercover NYDEC agent who asked her questions about a necklace and earring set that she marked as containing beads from mammoth ivory.
After freely identifying the ivory from long extinct animals, the NYDEC agent flashed his badge and others agents swooped in to ransack and search her entire collection.
In total they seized two necklace and earring sets, a bracelet, a pin, and a set of earrings. She explained that she didn't know about the New York law, and that she bought the mammoth beads used to make jewelry at least eight years ago. She made the other jewelry with scrap ivory that she had for much longer than the mammoth beads. The agents didn't care. The government seized $1,400 worth of jewelry and issued a summons to appear in court for violating the NY State Ivory Ban (which includes ban on sale of 10,000-year-old Mammoth ivory).
The second villain was a folk art dealer from New York. He also described NYDEC "treating him like a drug dealer." His contraband was a couple of sets of "teethers," crudely carved sticks made by sailors in the 1800s for babies to chew on when cutting their teeth. They are commonly carved from whale bone, but may also be ivory. As with the senior citizen jeweler, agents seized what they believed to be ivory and issued the folk art dealer a summons to appear in court. He estimated the seized teethers to be worth about $250.
Just to be clear, there was nothing to indicate they were actually ivory and the seizure was based solely on the agents believing they looked like ivory, which is difficult even for experts to determine without scientific tests.
After the show, the folk art dealer and his wife contacted all of their elected officials to find out what they did wrong. His state representative warned him that he needs a lawyer because he faces a $5,000 fine if convicted of dealing illegal ivory. When he asked about getting a license to sell ivory in accordance with New York law, he was advised that he could submit an application, but:
"all of the applications to sell elephant ivory just sit in a pile on someone's desk in Albany (the state capitol) without further action."
This kind of government heavy-handedness is what we warned people about when the President's Advisory Council started talking about imposing an ivory ban in March 2014. Instead of going after Chinese smugglers and criminal syndicates in Africa, the government is persecuting the most vulnerable and least culpable citizens in zealous pursuit of ivory ban enforcement statistics. No living animal was helped by this, but innocent small businesses and individual ivory owners will be crushed.
Washington State Ivory Ban Bill
In Washington State the anti-Ivory forces are hard at work trying to enact another draconian Ivory ban. House Bill 1131 has been introduced that is similar to the draconian Ivory bans enacted in New York and New Jersey last year. It also would include Mammoth Ivory in the ban.
The preamble to the bill is virtually a copy of that used in NJ, including the same lies, half-truths and misrepresentations. As with both the NY and NJ Ivory Bans, this feel-good ban would primarily hurt individuals and small businesses and there's not a shred of evidence it would do anything to save a single elephant in Africa.
If you live, work or travel in Washington State, please contact your Representative and ask them to oppose HB 1131. To locate your Legislator and/or the Legislator who represents where you, or where you work or travel you have to first identify the District, and then you can identify the Representative.
Click here for a model letter opposing HB 1131.
California Ivory Ban Bill
In California there is already an existing ban on Ivory import and sales, but that ban has an exemption for sale of Ivory that had been imported prior to January 1, 1977, which protected a significant portion of the Ivory owners in California at the time. Experts tell us that exemption covers millions of dollars of ivory objects in the state that don't fall into the otherwise very narrow exemptions in the existing law.
Assembly Bill 96 has been introduced that would eliminate that exemption, "taking" millions of dollars from citizens of California by making it impossible to sell their possessions that are Ivory or incorporate Ivory.
Federal Ivory Ban Update
The U.S. Fish & Wildlife Service has again postponed publishing the regulation we expect will alter or revoke the Special Rule on African Elephants that allows pre-ban ivory to trade in the United States.
The latest estimate for when that might be issued is later this month or next. The delays are the direct result of opposition to the ban from those who recognize that it will only serve to punch innocent Ivory owners and will do nothing to stop poaching in Africa or the trade in poached Ivory to China, where over 90% of that Ivory is traded. We appreciate your support.
With a new Congress, the legislative and appropriations strategies opposing the Federal Ivory ban will be renewed. We are working with our allies to get an appropriations rider to prevent any money being spent to enforce a ban and also to introduce and pass bills to protect the huge investment in Ivory owned by millions of Americans. With the changes in Congress as a result of the election, we feel more confident that a legislative solution may be within reach.
We will keep you updated on all this as it happens.
About:
Knife Rights (www.KnifeRights.org) is America's Grassroots Knife Owners Organization, working towards a Sharper Future for all knife owners. Knife Rights is dedicated to providing knife owners an effective voice in public policy. Become a Knife Rights member and make a contribution to support the fight for your knife rights. Visit www.kniferights.org