Six lucky youngsters will be selected to hunt during the well-known event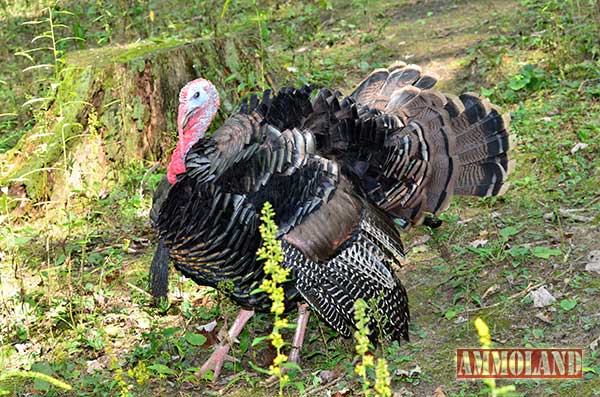 El Dorado, KS -(Ammoland.com)- The Governor's One Shot Turkey Hunt, based in El Dorado, draws hunters from across the U.S. each spring to experience the great turkey hunting found in Kansas.
Participation is by invitation only, unless you're a lucky Kansas resident, age 12-18. Each spring, since 2002, six lucky young hunters from Kansas have been selected to hunt as "Youth Celebrities."
Hunt organizers promote Kansas' great hunting heritage, and they realize that hunting traditions must be passed down to our youth. To do that, they have developed an application and selection process to get young hunters involved. Qualified applicants must be Kansas residents 12-18 years old who have completed a hunter education course. A parent or adult sponsor must accompany and stay with selected hunters during the event, and all hunt events must be attended. Applications, essays and photos must be submitted by Jan. 8, 2015.
Essays should be about "Why I Should Be Considered For The Hunt," or "Why Hunting Is Important To Me." A selection committee will review all applications and essays and consider qualified applicants of all experience levels.
The lucky six will not compete for the Top Gun award, but each young hunter will be provided with a hunting guide, hotel accommodations in El Dorado, tickets and passes to all the events, two turkey permits and licenses required. Young hunters will be invited to participate in future events as volunteers.
This year's hunt will take place April 16-18. Applicants may contact the Kansas Governor's One Shot Turkey Hunt office 9 a.m.-4 p.m. at 316-321-3835 with any questions. Applications can be downloaded at www.ksgovsturkeyhunt.com/. This is a great opportunity to enjoy a quality turkey hunting experience and the hospitality of the great folks in Butler County and El Dorado who conduct the hunt each year.
The Kansas Governor's Annual One Shot Turkey Hunt has become recognized throughout the U.S. as one of the finest of its kind in the nation.
About the Kansas Department of Wildlife, Parks and Tourism (KDWPT)
Fish, wildlife and outdoor recreation are important to the quality of life for all Kansans and to the Kansas economy. As a public steward of the Kansas natural resources, the mission of the Department of Wildlife, Parks and Tourism is to: Conserve and enhance Kansas natural heritage, its wildlife and its habitats–to assure future generations the benefits of the state's diverse, living resources; Provide the public with opportunities for the use and appreciation of the natural resources of Kansas, consistent with the conservation of those resources; Inform the public of the status of the natural resources of Kansas to promote understanding and gain assistance in achieving this mission.