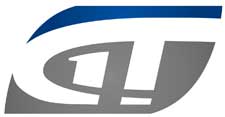 Mandeville, LA -(Ammoland.com)- Gun Talk Media is proud to announce the release highly-anticipated second season of First Person Defender.
First Person Defender is Gun Talk Media's web television series that puts regular people with varying degrees of firearm knowledge into force-on-force self-defense scenarios using Simunition conversion kits and FX Marking Cartridges. First Person Defender gives viewers a first-person look at what it's like to defend your life or the lives of your loved ones by using as many as eight cameras during the filming of each scenario. Watch Season 2 here.
"Honestly, we were surprised at how much we learned from these scenarios," said co-producer Tom Gresham. "Many people allowed attackers to get much too close, and some were just slow to defend themselves. Others, like the great grandmother protecting her grandchildren, turned into grizzlies protecting cubs. The reenactment of a true story; where our attacker tried to set fire to a young girl, still gives me nightmares. But her father was up to the challenge."
Tom Gresham also spoke about the most recent season in a Gun Talk Bonus Podcast: guntalk.libsyn.com/first-person-defender-season-2-now-on-youtube.
First Person Defender –Season 1 has garnered more than 2.9 million views on YouTube.com, and was recently released as a DVD at Shop Gun Talk.
About First Person Defender
First Person Defender is a web television series produced by Gun Talk Media. The entire series is available for free on Gun Talk's YouTube channel, and also at Gun Talk's video website.
("Gun Talk" and "First Person Defender" are registered trademarks.)