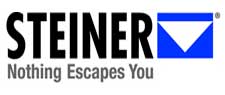 Monterey, California –-(Ammoland.com)- On January 1, 2015 Laser Devices Inc., a Beretta Holding company, will become Steiner eOptics.
Kicking off their new name at SHOT Show 2015, Steiner eOptics will be launching 3 new tactical laser illumination and aiming devices under the Steiner brand.
"The future of optics is electro-optics (eOptics)", says Mark DiOrio, Steiner eOptics GM. "The combination of laser, infrared and thermal technology with optics and advanced lens coatings is how we'll create tomorrow's aiming solutions for our law enforcement, military and commercial markets."
Now, strengthened by Steiner's manufacturing, sales and marketing expertise Steiner eOptics is accelerating new product development while delivering unmatched service and support as well.
"By combining Laser Devices' 37 years innovating laser technology with Steiner's nearly 70 years creating rugged, high quality optics and lens coatings we've got the perfect team to build the next generation of eOptic laser aiming and illumination solutions," said DiOrio.
About Steiner eOptics
Steiner eOptics, (formerly Laser Devices, Inc.) is known for its state-of-the-art visible and infrared laser aiming devices, handheld and weapon-mounted tactical lights and IR illuminators used by military, law enforcement and commercial markets worldwide. Marketing its products under the Steiner brand, the company is located in Monterey, California where 100% of its products are designed and manufactured in its 30,000 square foot facility. Steiner eOptics holds a number of U.S. patents and maintains an ISO9001:2008 Certified QMS. Steiner eOptics Inc. is a Beretta Holding company.
Contact for U.S. Military and Global LE/Military Inquiries:
Steiner-eOptics
Michael Keegan
[email protected]
Ph: +1 831-373-0701 x204.
Contact for U.S. Law Enforcement and Civilian Inquiries:
Steiner-Optics
Lori Yunker
[email protected]
Ph: 970-576-3228