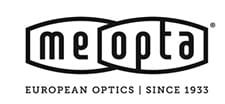 Hauppauge, NY -(Ammoland.com)- Meopta, the industry's leading designer and manufacturer of premium sports optics, is proud to announce its sponsorship of a new television series called Sheep Shape.
This new show will air on Sportsman Channel and follows four hunters on one of the most extreme and difficult mountain hunting quests in North America – hunting wild sheep. Sheep Shape tests the mind, body and soul of each hunter by first putting them through a grueling training program to prepare for these difficult high country hunts.
Each hunter's story will unfold with glimpses into their past – personal life struggles that include cancer, abuse, bullying, PTSD and injuries from war – then on to the hunt preparations and the actual hunts themselves. These four extraordinary individuals are helped through the entire process by coaches who are well-known industry personalities with extensive experience in mountain hunting. Various points of view will be shown throughout the show from the trainers, coaches, family members, doctors, outfitters and guides to the hunters themselves.
Sheep Shape is the brainchild of Chad Hall, an avid outdoorsman who started hunting at age 12. During his sophomore year in college, 19-year-old Hall was diagnosed with a rare form of bone cancer. He spent the next two years fighting the disease, spending a total of more than 500 days in the hospital. After various surgeries and extensive chemotherapy, Hall beat the cancer. The damage was extensive, however, causing his knee to be completely replaced and he lost parts of his quad muscle, femur and tibia. This resulted in Hall having a titanium prosthesis inserted into his leg and learning to walk again, over a thousand-plus days of physical therapy.
"I absolutely love to hunt as does the rest of the cast of Sheep Shape TV," said Hall. "Our backstories – the obstacles in our lives we are trying to overcome – and our passion for the sport are things we hope all hunters, and non-hunters for that matter, can relate to and be inspired by. We were thrilled when Meopta approached us about a partnership as western hunting, and sheep hunting in particular, requires optics of exceptional quality. To be able to hunt with Meopta's award-winning optics – the MeoStar 82mm spotting scope and 10×42 HD binoculars, not to mention the newest MeoPro HD 42mm binoculars – was both pleasurable and instrumental in our success."
Joining Hall on the show are fellow hunters Kelsie Erickson Burford, Patrick Scrogin and Rick Carone.
"We are excited and honored to be part of such a special program," said Reinhard Seipp, GM and COO of Meopta USA. "Chad and his fellow hunters are truly inspirational, having overcome so many extraordinary challenges. Watching them literally get into 'sheep shape' – and out into some of the most difficult terrain in North America on their individual hunts – is going to be a gripping, educational and inspirational viewing experience. Meopta is delighted to be part of their journey."
Sheep Shape TV is being filmed and co-produced by Reel Wild Creative and Rusted Rooster Media and will begin airing on Sportsman Channel in late June 2015, Thursday nights at 8:30 p.m.
About Meopta
The Meopta Group is a U.S. family-owned, multinational company with facilities in the United States and Europe. Founded in 1933 in Czechoslovakia (now the Czech Republic), Meopta is a leading manufacturing partner to many of the world's finest optical brands. In their Czech facility, Meopta conceives, develops and manufactures precision optical and electro/optical systems for semiconductor, medical, aerospace and military industries as well as for consumer markets. In their New York plant, precision optical products are manufactured and assembled to exacting standards in clean-room environments for the military, industrial and consumer markets.
For more information regarding Meopta, please visit www.meoptausa.com.