Launches a New Line of Day and Night Self-Illuminated Reflex Sights – Especially for the Hunting Crowd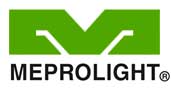 Las Vegas, NV -(Ammoland.com)- Meprolight – a leading manufacturer of electro-optical systems, Self-Illuminated sights, thermal and night vision equipment and Laser Range Finder systems for military, law enforcement and civil applications – will launch the MEPRO M21H – a new line of day and night, self-illuminated, reflex sights for hunters, at the upcoming SHOT Show.
The Sights will be available at first with the popular "Bulls-eye" Reticle, with other reticle options to follow. The MSRP for the MEPRO M21H is US$ 623. In the first phase, this new, maintenance-free, dual-illuminated, "red dot" reflex sight will include camouflage for forest and desert environments. The sight enables quick and accurate shooting for hunters, providing instant aiming for all ambient lighting conditions without using batteries.
Illumination of the aiming dot is achieved by a fiber optic light collection system during the day – and by a miniature self-powered tritium light source at night. Transition between the two lighting systems is instantaneous and automatic to assure good contrast between the aiming dot and the target area.
The new sight is based on the company's popular advanced optical MEPRO M21 sight, which was developed for the Israel Defense Forces (IDF), and is ideal for on-the-move forces in close quarter scenarios where the use of both eyes is critical.
According to Amir Karo, Director of Sales and Marketing, "We are very pleased to launch our new family of sights, designed especially for hunters, at the upcoming SHOT Show. The MEPRO M21-H will provide a perfect solution for hunters – with advanced camouflage for forest and desert environments."

"These sights are standard army issue for the Israel Defense Forces (IDF)," he continued. "They have been extensively field tested and have gained worldwide popularity. We believe that they will also be well-received by the hunting community – who are known for their expertise in this area. The sights operate continuously, 24/7, day and night – enabling accurate shooting – even on hunting trips lasting several days. No maintenance is required, making them ideal for these types of excursions."
Come see Meprolight at the 2015 SHOT Show, January 20-23, Las Vegas, NV, USA, in Booth # 10067.
About Meprolight
Meprolight is a leading manufacturer of Laser Range Finder (LRF) systems, electro-optical systems, thermal and night vision equipment for military, law enforcement, and civil applications. The Company's cutting-edge, lightweight and versatile LRF systems are designed for a wide range of land, sea, and airborne applications, and deliver a significantly extended range of up to 20,000 meters. The Company also designs and manufactures a wide array of electro-optical and optical sights, uncooled thermal sights, and night vision devices – and is regarded as the world leader in Tritium self-illuminated sights for pistols and rifles.
For more information, please visit www.meprolight.com.