New MEPRO FT Family will include Tritium on top of Fiber for extremely bright aiming point day and night; New MEPRO R4E Professional Series features unique design allowing quicker target acquisition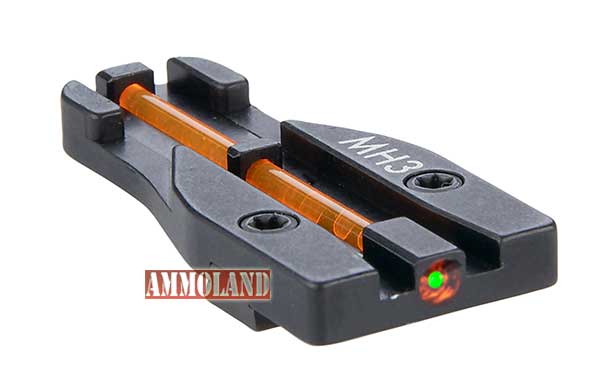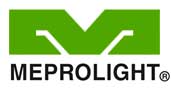 Las Vegas, NV -(Ammoland.com)- Meprolight; a leading manufacturer of Self-Illuminated sights, will launch two new families of Tritium night sights for pistols.
Both will be available during Q1/2015, and will contribute to agile and precision shooting. The Fiber and Tritium combination enables an extremely bright aiming point in any light conditions, day or night.
The new sights have a single dot at the rear sight, allowing extremely rapid and intuitive target acquisition. Developed through close and comprehensive collaboration with leading police units (SWAT, C.R.T.), Israeli Special Forces, and shooting instructors from all over the globe, MEPRO FT sights are a revolutionary, cost-effective, intuitive and low-profile aiming solution that facilitates quick, instinctive, and accurate shooting. The new sights are easy to install, and enable simplified zeroing using their Left/Right adjustment. Models will be available for Glock and Springfield pistols first, with additional models planned for later release.
Sights will be available in the first quarter of 2015, at an MSRP of US$ 139.
New MEPRO R4E Series of Tritium Night Sights with Unique Design for Pistols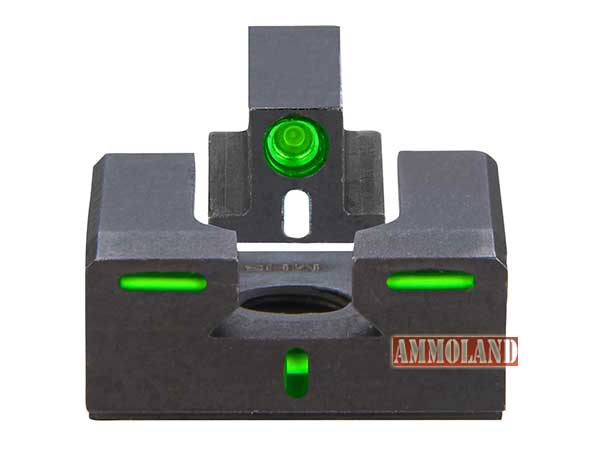 These sights are based on R4 Evolution's ODS (Optimized Duty Sight). Designed by Special Forces veterans, the MEPRO R4E sights are uniquely designed for a clearer sight picture and faster shots. They have multiple horizontal and vertical alignment lines that enable exceptionally quick target acquisition. The series also features angle facets on the rear sight to allow the shooter greater target visibility while maintaining sight alignment. Using Meprolights' well-known Tritium Night Sight technology enables clear and bright day-and-night viewing. The MEPRO R4E models will be available first for Glock pistols, with additional models planned for release later on. Sights will be available from Q1/2015, with an MSRP of US$ 189 for a set of front and rear sights.
According to Mr. Amir Karo, Director of Sales and Marketing, "We are pleased to introduce two new families of sights for pistols. These families have been added to our extensive portfolio of Tritium-based night sights in order to provide additional capabilities for accurate nighttime pistol shooting, without the need for additional devices. We continue to expand our product lines in order to meet the needs of our customers, and we believe that these advanced sights will be as successful as the other products we have launched in the US market."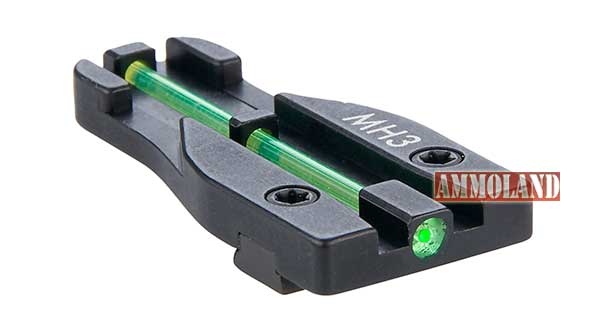 SHOT Show, January 20-23, Las Vegas, NV, USA, Booth # 10067.
About Meprolight
Meprolight is a leading International Electro-Optics company, developing, manufacturing and marketing systems for infantry, armed forces, law enforcement agencies and civilian markets since 1990. Meprolight provides comprehensive solutions with a wide array of combat-proven products; electro-optical and optical sights and devices, night vision devices, thermal sights, laser rangefinders, hand held rangefinders and fire control systems and other tritium illuminated products and accessories. Meprolight's solutions are currently operational in safety and security applications for law enforcement, military and civilian communities worldwide.
For more information on Meprolight, please visit www.meprolight.com.