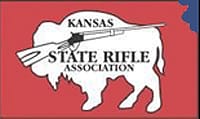 Bonner Springs, KS –-(Ammoland.com)- Mid America Shooting Center is a proposed outdoor shooting facility located in rural Miami County Kansas.
Located on 173 privately owned acres, the range layout includes a clubhouse, 100-1000 yard steel target range, 100-300 yard paper target range, and multiple pistol/carbine bays.
With firearm ownership at an all-time high, there is substantial demand for a safe and controlled shooting environment where owners of firearms can safely practice marksmanship.
To ensure member's safety, range design and safety guidelines were drawn upon by the ownership's years of military, law enforcement, and professional competitive shooting experience. The end result is a family-friendly facility where sportsman can gather to enjoy the shooting sports. Also, in an effort to give back to the community, Mid America Shooting Center has reached out and made it's facility available to organizations such as but not limited to: Wounded Warrior Foundation, Green Beret Foundation, local 4H and Boy Scouts of America Chapters.
Currently, Mid America Shooting Center is in the process of attempting to obtain the needed permit to open it's doors to all potential members. To obtain this permit, the Miami County Planning Commission and County Commissioners must vote to approve the permit application.
To help show support for Mid America Shooting Center, the following actions can be taken:
1) Show up to the public on Tuesday, January 6, 2015 at 7 P.M. and voice your support. The meeting is located in the Commission Chambers at the Miami Co. Administration Building. Located at 201 S. Pearl Paola, Ks 66071
2) Call the Miami County Planning Dept. at 913-294-9553 and tell them your name and that you wish to go on record as being in favor of the permit approval for Mid America Shooting Center.
3) Email Teresa Reeves at [email protected] and express your support for Mid America Shooting Center.
Thank you for your support!
Any questions regarding Mid America Shooting Center, contact Josh Mann at 913-558-9088.
About:
The Kansas State Rifle Association has one purpose. To promote and strive for the improvement and protection of the firearms and sport shooting industry and protection of second amendment principals by encouraging and stimulating well-qualified individual citizens to run for public office and to take a more active and effective part in governmental affairs. Visit: www.ksraweb.net