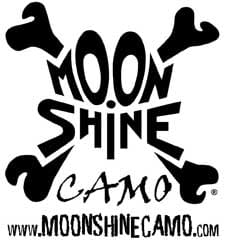 Beavertown, PA – -(Ammoland.com)- Moon Shine, LP, designer of Moon Shine Camo, announces their partnership with Northwest Seat Covers.
NW Seat Covers now offers two styles of custom seat covers in Muddy Girl Camouflage throughout North America.
"Moon Shine Camo is now able to offer our customers a product they demanded", stated Moon Shine Camo Licensing Manager, Brett Erb.  "NW Seat Covers has phenomenal products with high quality that fit any make and model of vehicle.  We are excited to announce this product to our audience and look forward to more products in the future."
NW Seat Covers offers sport style and full camo style custom covers, steering wheel covers, console covers (model specific) and Proheat heated seat cushions with Muddy Girl Camouflage.  Steven Koyama, President of NW Seat Covers, stated, "I can still remember when a client asked us to look at Muddy Girl Camouflage for the first time.  After months of discussions, dismissing it as a simple attempt to tap into the female camo market and continued requests from clients, it was obvious that Muddy Girl was much, much more.  We were just starting to realize what Moon Shine knew all along.  They connected with women who see themselves as being strong, confident, bold, proud and lifestyle-driven with a dash of femininity.  Muddy Girl is a significant force among women everywhere.  That is when our company decided to extend Muddy Girl into automotive and lifestyle products."

Muddy Girl and seat covers were a natural fit.  Steven remarked, "They (Moon Shine Camo) have been responsible for development of a soon to be introduced high quality mid-range priced set of covers.  This product line was something that we've been interested in for a number of years, but the guys at Moon Shine and the success of Muddy Girl Camo have pushed it into official development.  We regard the folks at Moon Shine Camo as being an extension of our product development team.  Simply put, Muddy Girl makes us better."
About Moon Shine, LP:
Moon Shine, LP is a cutting edge designer of quality brand name apparel and camo that conveys the attitude and traditional values of every generation. From the hunters and farmers who live off our lands to the soldiers and patriots who protect it, join them in honoring the essence of the American Legacy. For more information, visit www.moonshinecamo.com or call 1.800.4.MOON.SHINE (800-466-6674).
About NW Seat Covers:
NW Seat Covers is a brand of custom seat covers made to fit most cars, trucks, vans and SUV's from all over the world. NW Seat Covers brand has been created by SCC Northwest Manufacturing Ltd – a company with more than 25 years of experience in manufacturing custom seat covers. Using our attention to detail, excellent workmanship, expertise and high-end product quality, NW Seat Covers has become a leading retail brand of custom seat covers. For more information, visit https://www.nwseatcovers.com/en or call 1.888.821.1066.