Three Newly-Designed Rimfires Accept FLEX Tool-less Locking System (TLS) Accessories.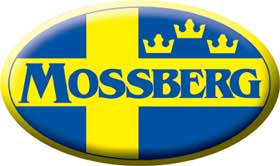 North Haven, CT –-(Ammoland.com)- Mossberg International is pleased to bring a series of rimfire rifles, based on the 702 Plinkster/715T autoloaders to the FLEX family of multi-platform, modular firearms.
These fun-to-shoot rimfires can easily be reconfigured, without tools, for hunting, plinking or individualized fit with FLEX TLS accessory stocks and recoil pads.
The same FLEX accessories will fit on your 500 FLEX pump-actions shotguns (12 and 20-gauge) and MVP FLEX bolt-action rifles (5.56mm and 7.62mm). The FLEX-22 is now available in three models: Tactical with 6-position adjustable stock and 25-round magazine; Tactical Takedown which includes a convenient, compartmentalized soft case; and compact Youth model with shortened, length-of-pull stock and 10-round magazine.
FLEX-22 rifles feature free-floating barrels with 1:16 twist rate; fiber optic sights (adjustable for windage and elevation); durable synthetic stocks with stippled forends for more positive grip; complementing blue metal finishes; last-shot, hold-open design; and 10-round or 25-round detachable magazines.
The FLEX TLS System is the ultimate, adaptable platform with its patented series of connectors that allow stocks, recoil pads and forends (FLEX shotguns only) to be reconfigured for individual, custom-like fit or for specific use. Stocks can be interchanged with the simple lift and turn of the TLS latch on the receiver: remove the stock and slide the replacement stock onto the connector. Once aligned, simply turn the TLS latch 90 degrees clockwise and close the latch, locking the stock firmly in place. Recoil pads can easily be switched from small, medium or large (3/4 – 1 1/2 inches) with the TLS release buttons located on stocks; when depressed. The FLEX-22 easily accepts all FLEX TLS stocks and recoil pads.
The 25-round Tactical model features the 6-position FLEX tactical stock with length-of-pull (LOP) adjustments from 11 to 14 inches, controlled by the integrated lever; shorter 16 1/2-inch barrel with A2-style muzzlebrake; top-mounted, removable Picatinny rail for ease of adding optics; and handy magazine loading cap (37064). The Tactical Takedown model adds the convenience of a soft case. Internal compartments provide storage for the FLEX-22, accessories and magazines (37066). The Youth version features the FLEX compact, fixed LOP stock (12 1/2 inches) combined with the compact (3/4 inch) recoil pad; 18-inch barrel length; dovetailed receiver that accepts 3/8-inch scope mounts; and 10-round magazine (37063).
Fun, affordable and versatile, the FLEX-22 is the latest member of the Mossberg FLEX TLS System of accessories and modular 500/590 pump-action shotguns and MVP bolt-action rifles. For more information on the FLEX-22 series and other rimfire rifles, please visit our website at www.mossberg.com.
About Mossberg International
Founded in 2002 as a subsidiary of Mossberg Corporation and offers a lineup of semi-automatic and bolt action rimfire rifles, as well as over-under, side-by-side and semi-auto shotguns.  To learn more about Mossberg Corporation family of companies, including Mossberg International, O.F. Mossberg & Sons, and Maverick Arms, please visit www.mossberg.com