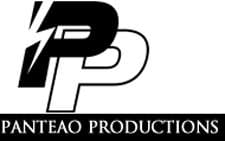 Columbia, SC -(Ammoland.com)- Panteao Productions is happy to announce the launch of the Survival Roundtable.
The Roundtable is a new addition to the Panteao website exclusively for website subscribers. It brings together the instructors from the Make Ready to Survive video series and gives them a place to expand upon the subject matter reviewed in the videos.
With instructional videos you always end up with questions from the viewers. Or as time goes by there is additional information that instructors want to share with the viewers. Now with the Survival Roundtable instructors can expand upon what was covered in the videos and viewers can ask questions.
For more information about the Survival Roundtable, visit https://goo.gl/PNYgFL
New articles will be added monthly to the site.
About Panteao Productions
Panteao is based out of Columbia, SC and produces the Make Ready firearms training video series, documentaries, industrials, and the Make Ready to Survive training series. For more information about Panteao, visit https://panteao.com/about-us/.