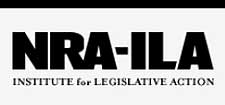 Fairfax, VA –-(Ammoland.com)- On Saturday, January 10, 2015, the NRA Board of Directors passed a resolution honoring Senator Richard Shelby for his unwavering support of and commitment to the Second Amendment.
Throughout his career in the U.S. Congress, Senator Shelby has stood strong against the gun control agenda in Washington, and has continuously fought for the rights of law-abiding citizens to own firearms for hunting, recreational shooting, and self-defense.
Please join NRA in congratulating Senator Richard Shelby and thank him for standing up for our Second Amendment rights.
Yours in Freedom,
Chris W. Cox
NRA-ILA  Executive Director
About:
Established in 1975, the Institute for Legislative Action (ILA) is the "lobbying" arm of the National Rifle Association of America. ILA is responsible for preserving the right of all law-abiding individuals in the legislative, political, and legal arenas, to purchase, possess and use firearms for legitimate purposes as guaranteed by the Second Amendment to the U.S. Constitution. Visit: www.nra.org