Endorses Proposed Amendment to State Constitution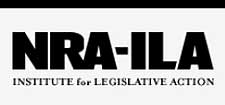 Fairfax, Va. – -(Ammoland.com)- The National Rifle Association announces its support for Senate Joint Resolution 22 and House Joint Resolution 61. The resolutions propose a constitutional amendment to protect the right to hunt, fish and harvest wildlife in the state of Texas.
H.J.R. 61 was introduced by Rep. Trent Ashby of Lufkin and S.J.R. 22 is sponsored by Sen. Brandon Creighton of Conroe. These two pieces of legislation would protect Texas' hunting heritage for generations to come by ensuring that future wildlife conservation and management decisions are based on sound science. Language for the resolution includes the following:
"The people have the right to hunt, fish, and harvest wildlife, including by the use of traditional methods, subject to laws or regulations to conserve and manage wildlife and preserve the future of hunting and fishing. Hunting and fishing are preferred methods of managing and controlling wildlife."

"Adding the Right to Hunt and Fish to the Texas constitution would protect sporting traditions in the Lone Star State from well-funded efforts by national extremist groups to ban hunting," said Chris W. Cox, executive director of the National Rifle Association's Institute for Legislative Action. "This important constitutional safeguard will protect wildlife and promote conservation."
If passed, the language contained in the joint resolutions will be presented for a public vote in November 2015. Adoption of Right to Hunt and Fish state constitutional amendments is one of the most important efforts NRA-ILA leads today. Currently, 18 states have some version of Right to Hunt and Fish in their state constitutions.
IN THIS ARTICLE: Right to Hunt and Fish