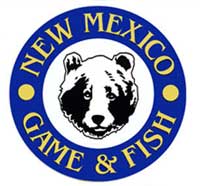 New Mexico- -(Ammoland.com)-Communities and off-highway vehicle enthusiasts across New Mexico now have safer riding trails. There are more training classes and improved recreation areas thanks to grant money and assistance offered by the state's Off-Highway Vehicle Act.
Since the New Mexico Department of Game and Fish began administering the program in 2009, 79 grants totaling $572,980 have been issued to municipal, county, state and federal agencies, and nonprofit organizations. Funded projects have had positive impacts on communities by improving recreational opportunities, protecting fragile environments and providing enforcement of the state's OHV laws.
The Act requires OHVs used in New Mexico to be registered, and that a portion of the fees from registration to be returned to communities through two separate grant programs: one for OHV recreation, safety, and education; and one for enforcement of the provisions of the Act. Projects completed by grant recipients include
In Los Lunas, local youths can receive free OHV safety training at a facility that includes a training hill, gazebo and picnic tables. Three grants totaling $30,000 provided the young riders with a maintained space to learn safe operation of OHVs, proper safety gear and how to be an ethical user of public land.
In Santa Fe, a $10,000 grant allowed the city to reopen a motocross track in 2014 that had been closed for almost two years.

In Gallup, the Red Rock Motorsports Club used three $30,000 grants to improve trailhead facilities, provide educational kiosks and maintain the network of trails at the city motocross and OHV park.
In Red River, four grants totaling $40,000 allowed the city to provide a network of groomed snowmobile trails on the Questa Ranger District of the Carson National Forest, boosting tourism in the region.
In Carlsbad, a $10,000 grant helped the field office of the U.S. Bureau of Land Management maintain trails and expand the parking lot at the Hackberry Lake OHV Area. The projects improved access and safety for riders at the area, site of a popular annual desert race.
In the Cibola National Forest, the Sandia Ranger District used a $9,530 grant to develop a Trail Ambassador Program.  The grant paid for resources and materials to train and outfit volunteers who provide motorized patrols to educate riders about OHV rules and laws in the forest and New Mexico.
More grants are available this year through the Department of Game and Fish Off-Highway Vehicle Program. Applications are being accepted now for projects that enhance OHV safety, promote responsible use of public lands, develop and maintain trails, and provide law enforcement patrols.
Grant applicants may be federal, state, local, or tribal government agencies, or IRS-registered private nonprofit organizations. For-profit organizations are not eligible.
Grant applications will be judged in part on efforts to maximize statewide and regional-geographic benefit and use matching funds from other sources. The program operates on a reimbursement basis. Each successful grant award will be funded to a maximum of $15,000. All projects must be completed between July 1, 2015, and June 30, 2016.
Applications for both grant programs can be downloaded from the OHV Program website at http://www.B4uRide.com. Applications must be postmarked or delivered to the department no later than 5 p.m. April 15, 2015. For more information, please contact the Off-Highway Vehicle Program at (505) 222-4727.