By Dean Weingarten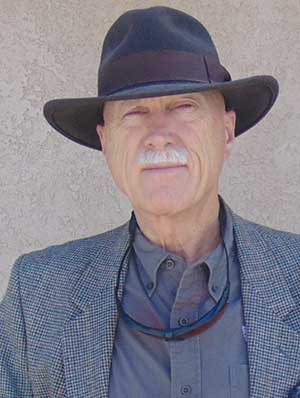 Arizona – -(Ammoland.com)- The concept is an old one.  In biology, it is called Batesian mimicry, where an animal that is not very dangerous mimics one that is, with the result that it is attacked far less often.
Jonathan at Perceived Carry Decoys has produced a prototype and expects to have production of the first models in the spring of 2015.
From Perceived Carry Decoys:
What are Perceived Carry Decoys? We're glad you asked! Perceived Carry Decoys is a veteran owned entity that offers the worlds first and only way to exercise your 2nd amendment right, without the stigma or concerns associated with owning a gun.

PCD understands that not everyone is comfortable with owning an actual firearm. But why should those feelings affect your personal safety?

Now they no longer have to. With the launch of Perceived Carry Decoys, you may now give off the appearance that you are toting serious heat, while in actuality you have nothing more than a one piece device attached to your hip that is as harmless as a cell phone.

You no longer have to worry about young children finding a loaded weapon. This all-in-one piece construction does not come apart. At a fraction of the price of a real firearm, you too may enjoy the benefits of carrying a weapon, without having to shell out hundreds(sometimes $1000's) of dollars for something that statistics show probably will not and/or should not be used.
In the military, decoy weapons have a long and honorable tradition.  The most common use in the 18th and 19th centuries were "quaker cannon", fake cannon made out of logs.   In the Gulf war, we made extensive use of decoy tanks.
The MCCD, pictured above, fooled scouts from as close as 100 meters, in testing.  It cost the Army $3,500.  They have been available as surplus for $300.
It is an interesting concept.   It works in biology, and it should work in an urban jungle.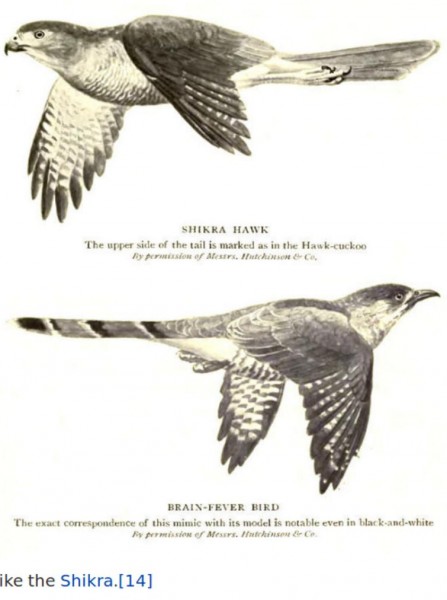 The Brain-Fever Bird, also known as a hawk-cuckoo, commonly elicits warning cries from other animals in the forest.   Just so, people who use the Perceived Carry Decoy should expect to be treated similarly by the police as people who open carry real weapons.  Hopefully, nobody with a PCD will be shot by a police officer.
Jonathan shows several different models.
The first model, The Defender-1121 will start at $79.99.   It appears to mimic a holstered Sig Sauer Mosquito.  The  Detour -1122 seems to mimic a holstered Sig Sauer P220.   If the concept is successful, I am sure that more models will be made available.
I would like to see a video of an overzealous officer attempting to "disarm" someone who is carrying one of these.   It almost sounds like what I would expect of "police humor", a practical joke that one officer would pull on another.
Perceived Carry Decoys are currently accepting pre-orders only.  I will let PCD explain its origins:
PCD was founded in 2014 by a U.S. Marine Corps veteran who served multiple combat tours to Iraq, and other places throughout the world. Based in Virginia Beach, VA, the sole purpose of these devices is to bridge the gap between hardcore everyday gun toting enthusiasts and those who are less willing to have a firearm in their home.
I wonder if PCD got the idea of carry decoys from military experience?  PCD expects to be at the Shark Tank TV  show in Miami next week.   If he gets more startup backing, products are likely to be available sooner.
Jonathan can be contacted at:
1-888-456-8784
c2014 by Dean Weingarten: Permission to share is granted when this notice is included. Link to Gun Watch
About Dean Weingarten;
Dean Weingarten has been a peace officer, a military officer, was on the University of Wisconsin Pistol Team for four years, and was first certified to teach firearms safety in 1973. He taught the Arizona concealed carry course for fifteen years until the goal of constitutional carry was attained. He has degrees in meteorology and mining engineering, and recently retired from the Department of Defense after a 30 year career in Army Research, Development, Testing, and Evaluation.