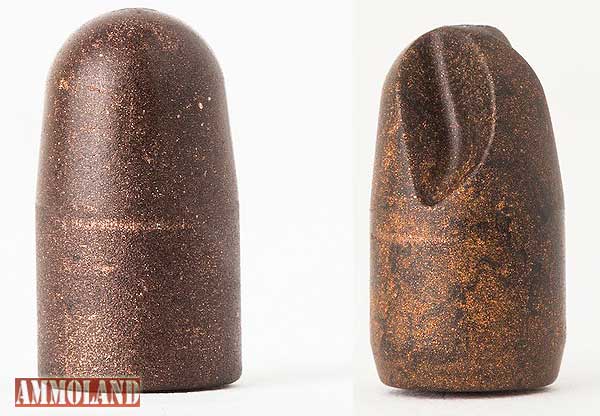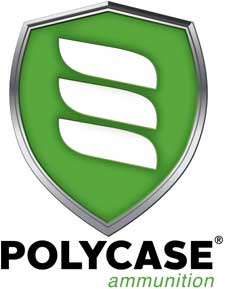 Savannah, GA –-(Ammoland.com)- For PolyCase Ammunition, makers of ammunition for the 21st century, utilizing the 100-year-old process of cold forming bullets never entered into the manufacturing equation.
Employing a technically advanced and fully automated injection-molding process, PolyCase Ammunition produces lighter, faster, extremely accurate yet cost competitive bullets – free of lead, environmentally safe and range compliant.
PolyCase Ammunition developed Cu/P material –– a proprietary lead-free copper alloy with a high-tensile strength nylon binder –– specifically for projectiles. Coupled with the patent-pending injection molding process which generates no hazardous waste streams, it produces bullets that weigh 30% less than lead core bullets. Engineered to display uniformity in both concentricity and weight, this technological advancement manifests itself as a lightweight bullet that flies faster and flatter, resulting in higher velocities and match-grade accuracy.
The faster velocities reduce recoil and lower muzzle rise, allowing for quicker follow-up shots and making a day at the range fun for everyone from beginners and small statured shooters to long-time shooters and grand masters.
"PolyCase Cu/P projectiles really offer our shooting public partners the best of both worlds. They bring high velocity, toughness and exceptional accuracy to the table in addition to the increased safety of very low risk of ricochet," said Paul Lemke, Founder and CEO.
Safe for handguns, rifles and suppressors, PolyCase manufacturers Cu/P bullets in four profiles:
RNP (Round Nose Precision) & TNP (Truncated Nose Precision): both profiles deliver predictable performance and match grade accuracy. Designed to be range compliant and approved for use on steel targets with significantly reduced ricochet.
ARX (Advanced Rotation eXtreme): Ideal self-defense projectile with a revolutionary, non-expanding patent-pending design that transfers force to targets in a new, highly-effective way and produces exceptional penetration while mitigating the risk of over penetration.
FireFly: PolyCase Ammunition's tracer bullet! Visible in full daylight, the bright tracer compound allows shooters to track their shots from muzzle to target, making it ideal for duty, defense, training or a fun day at the range.
These cutting edge copper-polymer matrix (Cu/P) projectiles require no special reloading techniques beyond expanding the case mouth an adequate amount to avoid shaving the bullet when seated. The RNP and TNP bullet profiles and load data will soon be available for reloading.
For more information and to view the entire product line visit: www.polycaseammo.com or www.facebook.com/PolyCaseAmmunition or email PolyCase Ammunition at [email protected]
PolyCase Ammunition is a precision injection molding company located in Savannah, Georgia. Veteran-owned and operated, PolyCase develops, manufactures, markets and sells premium, patent-pending, injection-molded, competitively-priced small arms ammunition products to sportsmen and Law Enforcement professionals. Made in the USA, using over ninety years of collective advanced design, materials and manufacturing experience; PolyCase brings technologically advanced, yet affordable ammunition options to the shooting public. For additional information, visit www.polycaseammo.com.
A look at Polycase from 2013: