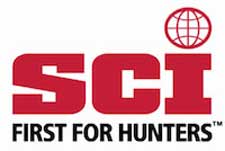 USA –-(Ammoland.com)- Safari Club International is proud to announce Jack Cassidy as the recipient of the SCI North American Professional Outfitter of the Year and Kaan KaraKaya as the recipient of the SCI International Professional Outfitter of the Year for 2015.
The awards will be presented to Jack and Kaan February 4, 2015 at the 2015 SCI Hunters' Convention at the Mandalay Bay Hotel and Casino in Las Vegas, Nevada.
The SCI Outstanding Professional Hunter of the Year Awards honor two professional hunters who are acknowledged by both their peers and clients to be tops in their field. Those who receive this award are industry leaders in their involvement with the hunting community.
Members of SCI's Guides and Outfitters committee select recipients from a pool of candidates in both the North American and International divisions.
A big game outfitter for 35 years, Jack Cassidy is a longtime Colorado outfitter and owner and manager of Jack Cassidy Colorado Hunts in Loma, Colorado. Jack has been a longtime supporter of SCI at the international and local chapter levels, and was involved in the first SCI Sensory Safari, which led to a lifetime commitment to the program.
Jack is a former president and director of the Colorado Outfitters Association and has served on many Colorado Division of Wildlife task forces and steering committees. Jack's service on the SCI Outfitters Advisory Committee enabled SCI and State Associations to work closely together to benefit all hunters.
"I am very proud to be selected as the North American Professional Hunter of the Year by SCI," remarks Cassidy. "I look forward to continuing working with SCI as we build and improve our organization for the betterment of our members and all hunters."
Kaan KaraKaya established Shikar Safaris in 1996. He has worked hard to open new hunting destinations as the leading operator, particularly in Asia. In addition, he contributed to opening new countries such as Azerbaijan, Kazakhstan, Pakistan, Iran, Tajikistan, which brought new hunting species to hunting and the tourism sectors. With the principles of conservation and sustainable hunting that he gained from this father, Kaan has helped protect endangered Sulaiman markhor, Kashmir markhor, Astor markhor, Blandford urial, Punjab urial, Afhgan urial, Sind ibex, Anatolian (bezoar) ibex, Anatolian chamois, Anatolian wild sheep, several argali species, and many more.
Kaan has educated more than a hundred professional hunters and hunting guides for the industry. He established community programs in 1996 in his home country for granting up to eighty percent of fees collected from hunting tourism trophies to local communities around hunting areas.
Kaan continues many community conservation programs for the Mongolian argali, Gobi hangai, and the Altay argalis, recently endangered. His goal is to bring High Altay argali back to a sustainable population.
To attend the 2015 SCI Hunters' Convention in Las Vegas, Nevada, register here: https://www.showsci.com/register/