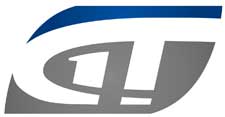 Mandeville, LA -(Ammoland.com)- Tom Gresham's Gun Talk Radio, the original nationally-syndicated radio talk show about guns and the shooting sports, recorded a special Gun Talk Radio show from the Sig Sauer booth on Wednesday at the 37th Annual Shooting, Hunting, Outdoor Trade Show and Conference (SHOT Show) in Las Vegas, to air this Sunday, January 25th.
Announcing their newest products for 2014 from the Sig Sauer booth, guests included Sig Sauer's Jeff Creamer; Jamey Skousen and Brandon Payne from Liberty Safe; Dury's Guns very own Johnny Dury; Brownells' Pete Brownell; Nosler's Zach Waterman; Top Gun Supply's Liam Dillon; Timney Triggers owner John Vehr; Tom Taylor from Mossberg; DoubleTap Ammunition's creator Mike McNett; National Shooting Sports Foundation's Steve Sanetti; and more special guests.
The SHOT Show is the largest trade show for the firearms industry, and is owned and sponsored by the National Shooting Sports Foundation. It is one of the first exhibitions every year, and many companies unveil their new and upcoming products at the SHOT Show.
Find out more here: http://www.nssf.org/newsroom/releases/show.cfm.
About Tom Gresham's Gun Talk Radio
In its 20th year of national syndication, Tom Gresham's Gun Talk radio show airs live on Sundays from 2PM-5PM Eastern, and runs on more than 186 stations every week. Listen live on a radio station near you, or via live streaming from one of the stations here: guntalk.com/site38.php. All Gun Talk shows can also be downloaded as podcasts at www.guntalk.libsyn.com, Apple iTunes, and i-Heart radio, or through one of the available Apps: Gun Talk App on Stitcher, the Gun Talk iPhone App, and the Gun Talk App for Android on Amazon. More information is available at www.guntalk.com.
("Gun Talk" is a registered trademark.)