Biloxi, Mississippi — (Ammoland.com) –
SOTG 110 – SHOT Show Debrief Part 1
The crew is back from Las Vegas and ready to debrief us about the 2015 SHOT Show. During Part 1, Jarrad talks about several new products including those from; Brownell's, Century Arms, Chiappa/MKS Supply, Crossbreed Holsters, and DuraCoat. Our XS Sights Good Guy wants to talk about tactical folding knives and Professor Paul talks about the weather.
Click Here to Listen to SOTG 110 – SHOT Show Debrief Part 1 Now
---
SOTG 111 – SHOT Show Debrief Part 2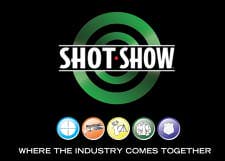 There was far too much SHOT material to fit into one show so we pick up where we left off. During Part 2 Jarrad covers many companies including; DuraCoat, FrogLube, Kel-Tec Weapons, SWAT Fuel, Velocity Triggers, and XS Sight Systems. The Slave Masters in the People's Republic of New York have another scheme to control the peasants and Jarrad gives a SWAT Fuel fitness tip.
Click Here to Listen to SOTG 111 – SHOT Show Debrief Part 2
---
SOTG 112 – Gun Control: The New Healthcare Crisis
Thanks Chicago! Rapid Anti-Gun IL Rep. Robin Kelly is pushing a bill to require the U.S. Surgeon General to file reports on "Gun Violence" to Congress as well as steps to stem this new crisis. The entire SOTG crew viewed the new film "American Sniper" and share their thoughts. You will really enjoy the American Sniper Discussion.
Click Here to Listen to SOTG 112 – Gun Control: The New Healthcare Crisis
---
SOTG 112 Pt. 2 – Armed Women Fight Back & February 2015 Tactical Tutor Newsletter
We are getting close to choosing a SWAT Fuel Challenge winner for the year's supply. Paul and Jarrad discuss the outstanding response from our Grad Program members. We have positive news in the war on terror. Citizens are arming themselves to fight Islamic terror, but you might be surprised to hear who they are and where they live.
As we've said before, the United States has been divided into a ruling class and a peasantry. One member of the self-appointed ruling class violated a law in Washington D.C. but, unlike the peasant class, he was allowed to get away without charges being filed.
Click Here to Subscribe to the Tactical Tutor Newsletter & Listen to the Bonus Hour of SOTG Radio
---
Being a Student of the Gun is not about being a novice or beginner.  Student of the Gun represents a life's journey of education, enlightenment and the enjoyment of firearms.  Each week Student of the Gun will introduce our listeners to all manner of firearms related topics be they sport, recreation or personal defense.
Unlike the television format, through the magic of digital radio, we will have the opportunity to explore topics more deeply rather than just give them a quick glance.  Discussions will address both that which is current news in the firearms world as well as traditions and foundational principles.  Student of the Gun, a beginner once, a student for life.
Download the Official Student of the Gun Mobile App on: