America's outdoor heritage, access to hunting and fishing threatened by attempts by Western states to wrest ownership of federal public lands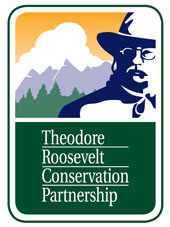 Las Vegas, NV -(Ammoland.com)- Sportsmen's groups and industry members have launched an aggressive new campaign to rally against efforts by special interests to transfer or sell America's federal public lands, the Theodore Roosevelt Conservation Partnership announced.
Via the website www.sportsmensaccess.org, the rapidly growing coalition of groups and businesses includes the National Wild Turkey Federation, Backcountry Hunters & Anglers, Pheasants Forever, Quail Forever, Trout Unlimited, Dallas Safari Club, Mystery Ranch Backpacks, Sitka Gear, First Lite, Simms Fishing Products and Sage. The coalition supports a grassroots effort by sportsmen to urge lawmakers to reject any actions that would deprive citizens of their public lands.
A new report, "Locked Out: Public Lands Transfers Threaten Sportsmen's Access," released by the campaign today, details takeover attempts in some Western states that would jeopardize public access to the rich hunting, fishing and outdoor traditions provided by the nation's public lands. A video call to action against public lands transfer complements the report.
"America's 640 million acres of federal public lands provide irreplaceable fish and wildlife habitat and public access for hunting and fishing," said Joel Webster, director of the TRCP Center for Western Lands. "Millions of American sportsmen use these lands each year to spend time with our families, challenge ourselves physically and put food on our tables. In fact, more than 72 percent of Western sportsmen depend on these lands for access to hunting."

"Special interests in some Western states, however, are proposing that these lands be transferred to individual states," Webster continued. "Sportsmen know firsthand that the transfer of these lands to individual states is not a legitimate option for addressing public land management challenges. We are committed to keeping public lands in the public's hands so that current and future generations of hunters and anglers can continue to access and enjoy them."
The management of America's vast system of public lands carries an enormous price tag, and state budgets could be stretched beyond their ability should they take over their ownership, with widespread industrial development and the eventual sale of these lands to private interests being the expected result. If privatized, millions of acres of the nation's most valuable lands and waters would be closed to public access, and an American birthright would be lost.
At the 2015 Shooting, Hunting and Outdoor Trade Show, or SHOT Show, sportsmen joined with industry members and policy experts this afternoon to end attempts to sell or transfer America's public lands.
"Our business is located in the West because of public lands," said Catie Webster, who manages public relations and brand strategy for Mystery Ranch, a Bozeman, Montana-based gear manufacturer. "Mystery Ranch's customers rely on America's public lands for access to mountains, lakes and rivers in order to pursue their outdoor passions. Like so many other companies in the outdoor industry, public lands inspire our products and our customers. The transfer or sale of public lands would deal a blow to our business and America's $640 billion outdoor recreation economy."

"Our public lands access and our outdoor heritage can disappear in this lifetime," said Dan Harrison, big-game expert, co-host of Remington Country TV and owner/partner of Colorado Mountain Adventures. "It is our duty to ensure our future generations have the public lands to carry on our outdoor traditions."
The speakers were united in urging sportsmen to actively oppose efforts to transfer ownership of federal public lands to Western states – and to stand up on behalf of these iconic lands and waters.
"Public lands are the cornerstone of our outdoor heritage," concluded Harrison. "Our forefathers protected them for us – and now it's our duty to do the same."
Read the report. Watch the video. Sign the petition.
About Theodore Roosevelt Conservation Partnership (TRCP)
Inspired by the legacy of Theodore Roosevelt, the TRCP is a coalition of organizations and grassroots partners working together to preserve the traditions of hunting and fishing.