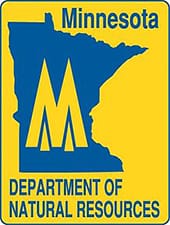 Minnesota -(Ammoland.com)-Even into the depths of winter after other hunting seasons have passed, there is still time to hunt gray and fox squirrel, cottontail rabbit, jack-rabbit and snowshoe hare in a season that runs until Saturday, Feb. 28.
"Two of the best months for hunting squirrels and rabbits are January and February, for those who want a challenge and the chance at great table fare," said Mike Kurre, mentoring program coordinator with the Minnesota Department of Natural Resources. "Hunters can get out in the woods and see plenty of action."
Squirrels can be particularly active this time of year because they are in their breeding season during the winter months, and can often be seen chasing each other. This gives a hunter the chance to bag multiple squirrels.
"Walking through the snowy woods on a sunny day searching for squirrels and rabbits is a fun cure for winter sluggishness, and it keeps your shooting and woods-reading skills sharp," Kurre said.
Squirrel hunting can be relatively inexpensive, especially for youth. A small game license is not required for hunters under age 16; costs $5 for hunters age 16 and 17; $22 for Minnesota resident hunters age 18 to 64; and $13.50 for hunters age 65 and over. Hunters age 13 and younger are not required to have a Firearms Safety Certificate when they hunt small game while accompanied by a parent or guardian. The daily limit for rabbits is 10, and seven for squirrels. Possession limits are twice the daily limit.
Finding ways to cook squirrel and rabbit isn't much different than other types of wild game. Here's a method that Kurre recommends for squirrels, rabbits, venison, duck, pheasant or grouse. It involves soaking the meat to remove the potential for gaminess.