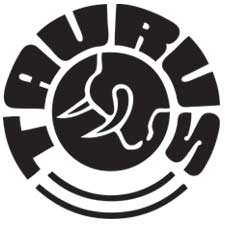 Miami, FL –-(Ammoland.com)-  Taurus Holdings, Inc. announces Tim Brandt as the Director of Marketing.
Taurus Holdings encompasses the Taurus, Rossi and Heritage product lines as well as Taurus Diamondback Distributors, Inc., the distributor for Diamondback Firearms.
Brandt joins Taurus after 10 years at ATK working with a diverse lineup of brands that included, among others, Federal Premium, BLACKHAWK!, Savage and Bushnell. During his tenure with ATK, Brandt held a variety of positions within Marketing and Communications.
He joins the Taurus team with extensive leadership experience in brand differentiation, the development of marketing materials and integrated campaigns, social media management and public relations. In his most recent role as the Director of Communications, he led all internal and external Communications for ATK's Sporting Group.
Brandt has worked closely with the editorial and advertising staffs of leading endemic media outlets. These efforts have produced campaigns and editorial coverage responsible for increased brand and product exposure. As the Director of Marketing for Taurus, Brandt will oversee all marketing and communications initiatives for the Taurus family of brands. He will also manage and provide direction to the public relations and marketing agencies of record.
"We are thrilled that Tim has joined our team here at Taurus," said Taurus Holdings CEO Anthony Acitelli.

"Tim's reputation with the media and other industry partners he has worked with over the past decade is outstanding. This is an exciting time for Taurus as we actively and aggressively put resources in place to improve quality, change our perception and reset how we go to market. We are confident that Tim and his team will make new strides in marketing, social media and communications efforts, as well as how we support our customers and reach our end consumers."
About Taurus Holdings:
Headquartered in Miami, Taurus Holdings, Inc. owns or represents some of the most recognized and valued brands worldwide, including Taurus, Rossi, Heritage and Diamondback. Known as an innovator within the firearms industry, Taurus Holdings is a leader offering quality and value-packed firearms to the United States and Canada. With over 200 years of combined firearms history, no other company does it better!