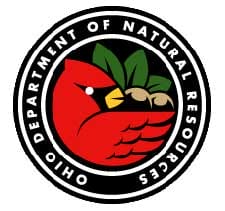 Columbus, OH-(Ammoland.com)- As Ohioans work to complete their taxes this year before the April 15 deadline, residents statewide are reminded of an opportunity to help safeguard state nature preserves and wildlife with a tax donation.
"When Ohioans give a tax donation to wildlife or state nature preserves, they are actively supporting conservation in our great state," said Ohio Department of Natural Resources (ODNR) Director James Zehringer. "These donations help fund programs that protect endangered wildlife species, provide for the removal of non-native invasive species and help fund facility improvements in Ohio's state nature preserves."
Several state nature preserves received facility improvements thanks to tax donations. Additionally, these donations helped pay for increased management efforts to control non-native invasive species, additional biological studies and monitoring of state listed plant species.
Several different species of wildlife statewide benefited from Ohioans' tax donations, including peregrine falcons, trumpeter swans, Karner blue butterflies, sandhill cranes and bald eagles.
The ODNR Division of Wildlife does not receive taxpayer dollars to conserve, restore or manage Ohio's wildlife and habitat. This means the tax donation program is an important tool that helps the division protect and foster endangered and threatened wildlife and other species of interest.
Donations made through the Wildlife Diversity Fund tax donation help support critical ecological management activities in Ohio, including efforts to remove non-native and invasive species that pose a serious and ever-growing threat to sensitive habitats. Information programs such as field guides are provided free to the public from wildlife tax donation funds.
Ohio taxpayers who are not receiving a refund this year may still contribute by sending a check to: ODNR Division of Natural Areas and Preserves' Natural Areas Fund or the ODNR Division of Wildlife's Wildlife Diversity Fund, 2045 Morse Road, Columbus, Ohio 43229.
ODNR ensures a balance between wise use and the protection of our natural resources for the benefit of all. Visit the ODNR website at ohiodnr.gov.