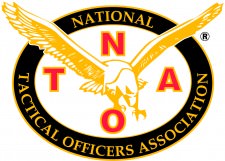 Doylestown, Pa. (Ammoland.com) – The National Tactical Officers Association (NTOA) will be out in full force for SHOT Show 2015 January 20 – 23 at the Sands Expo, in Las Vegas, Nevada. Attendees visiting NTOA booth 10773 will find many opportunities to meet staff and instructors, as well as take advantage of the daily promotions and giveaways from the only non-profit association dedicated to the education and training of law enforcement officers, SWAT team members and tactical emergency medical teams.
This year, every visitor to NTOA's booth 10773 will receive an NTOA poker chip! Also, a limited edition NTOA "Keep Calm" T-shirt is available for a $20 donation which directly benefits the NTOA Educational Scholarship fund. Voodoo backpacks with embroidered NTOA logos will be given away every day at the NTOA booth.
Attendees to the daily NTOA-instructed NSSF/Law Officer Magazine-sponsored seminars will have an additional chance to win the embroidered Voodoo backpack. Seminars include:
Active Shooter Update and Advanced Police Officer with Don Alwes – Tuesday, January 20, 2015 (8:15 – 10:15 a.m.)
Law Enforcement Response to Suicidal Persons with Thor Eells and Don Kester – Wednesday, January 21, 2015 (8:15 – 10:15 a.m.)
SWAT: Lessons Learned from Critical Incidents with Thor Eells and Don Kester – Thursday, January 22, 2015 (8:15 – 10:15 a.m.)
Attendees are encouraged to apply early for these free NTOA courses. Apply for the NTOA sessions during SHOT Show registration or add sessions anytime to registration.
On Tuesday, January 20, NTOA will host a Happy Hour at booth 10773 from 4:00 to 5:30. Stop by and receive a free NTOA beer glass.
For more information on the National Tactical Officers Association visit www.ntoa.org or call 800-279-9127. Join the NTOA today and start receiving the benefits of unrivaled training and stay on top of the ever-changing and challenging world of law enforcement.
About the National Tactical Officers Association:
The National Tactical Officers Association operates with Veritas – truth, honesty and integrity – in all our relationships. www.ntoa.org