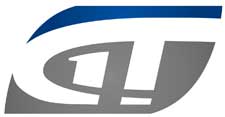 Mandeville, LA -(Ammoland.com)- Tom Gresham's Gun Talk Radio is pleased to welcome WRKO AM in Boston, Massachusetts, as the newest affiliate of Gun Talk.
Gun Talk welcomes this Top-10 station on the heels of adding Chicago's WCGO 1590 AM in September.
"Massachusetts is full of gun owners who continue to fight for gun rights," said Gun Talk host Tom Gresham. "I'm proud to lend my voice to those who preserve the traditional of freedom in Boston and the entire area."
WRKO 680 AM will air Gun Talk on Sunday nights from 8:00 PM to 10:00 PM Eastern, starting February 1st. At 50,000 watts, WRKO AM reaches a half-dozen states. Find out more about "Boston's Talk Station" at http://www.wrko.com/.
"Over the last few years, Tom Gresham's Gun Talk has emerged as the definitive voice of rational, responsible gun owners across America. It just makes sense that his program be heard on one of the most powerful radio signals here in the cradle of the American Revolution," said WRKO's VP/Market Manager Phil Zachary.

"Boston, of course, is steeped in American history, from the Boston Tea Party to the nearby Shot Heard Round The World," added Bill Cooksey, WRKO's Program Director. "We're delighted to have a rational voice for gun owners on WRKO, and we know our listeners are going to love Tom Gresham's Gun Talk."
About Tom Gresham's Gun Talk Radio
In its 20th year of national syndication, Tom Gresham's Gun Talk radio show airs live on Sundays from 2PM-5PM Eastern, and runs on more than 186 stations every week. Listen live on a radio station near you, or via live streaming from one of the stations here: guntalk.com/site38.php. All Gun Talk shows can also be downloaded as podcasts at www.guntalk.libsyn.com, Apple iTunes, and i-Heart radio, or through one of the available Apps: Gun Talk App on Stitcher, the Gun Talk iPhone App, and the Gun Talk App for Android on Amazon. More information is available at www.guntalk.com.
("Gun Talk" is a registered trademark.)