'Watery Rave' blog to serve as hub of conservation news, articles, updates geared toward sportfishing enthusiasts, marine conservation, coastal management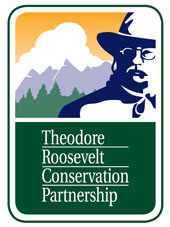 WASHINGTON -(Ammoland.com)-– Sportfishing enthusiasts have a new source of conservation and fishing news in the form of Costa's Watery Rave blog, which is being reintroduced to the blogosphere this week, with featured content and articles provided by the Theodore Roosevelt Conservation Partnership.
Every week, Costa partners, including the TRCP as well as OCEARCH, The Billfish Foundation, International Game Fish Association, Coastal Conservation Association, Trout Unlimited and Bonefish & Tarpon Trust, will post updates to The Watery Rave on issues affecting fisheries, motivating readers to play a more active role in protecting the world's waters.
The Watery Rave will serve as a non-biased aggregator of articles and news, providing a wealth of information to anglers, conservationists, scientists and others invested in the management of the nation's marine and coastal resources, fisheries and angling opportunity. Articles will highlight conservation work being done on behalf of fisheries around the world, from oyster bed restoration in the Gulf of Mexico to Washington, D.C.-based efforts to represent sportsmen's values in federal policy decisions affecting oceans and coastal waters.
"Fisheries all over the planet need our help from pollution, overfishing and more. All of the groups contributing to the site are committed to sustainable sport fishing practices and want to encourage anglers to become more involved to protect the fish we love," said Al Perkinson, vice president of marketing for Costa. "We created The Watery Rave as a central place where people can come educate themselves about the challenges facing our waters right now and give them specific things they can do to help make a difference."
TRCP President and CEO Whit Fosburgh affirmed the importance of The Watery Rave to sportsmen and expressed appreciation for Costa's dedication to the angling community.
"We're pleased to partner with Costa to present the sportfishing community with this new source of conservation news, and we are always thrilled by Costa's support of recreational anglers," said Fosburgh. "The Watery Rave is a reflection of this commitment by Costa – namely, to ensure that anglers remain informed and become more involved in conserving the fisheries we love."
For Costa, the leading manufacturer of the world's clearest polarized performance sunglasses, conservation is all about sustainable fishing. Many fisheries that should be vibrant and healthy are all but devoid of native fish because they have fallen victim to poor fishing practices, unregulated development, lack of watershed protection or all of the above. Costa works with partners around the world to help increase awareness and influence policy so that both the fish and fishermen of tomorrow will have healthy waters to enjoy.
Check out The Watery Rave.
For more information on the TRCP visit our website.
Connect with us on Facebook.
Follow us on Twitter.