Only 500 Commemorative Edition Colt Peacemakers are now available.

FORT SMITH, Ark. – -(Ammoland.com)- Umarex USA has teamed with the U.S. Marshals Museum to offer a limited edition U.S. Marshals Museum commemorative airgun of the Colt Single Action Army Revolver, also known as the "gun that won the west."
The gun will display a U.S. Marshals emblem in the grip and will be numbered consecutively one to 500.
The 500 limited edition U.S. Marshals Museum Colt Peacemakers will be available to order on a first-come-first-served basis to dealers who place an order at the Shooting Hunting & Outdoor Trade Show (SHOT Show). Orders will be taken at the Umarex booth, number 15062, in Las Vegas from January 20 through January 23. Dealers are limited to 30 guns and they are expected to sell out quickly.
"There are many historical firearms highly desired as collectibles, but not many can afford to own one," said Richard Turner, vice president of sales and marketing at Umarex USA.

"The U.S. Marshals Commemorative not only gives the collector an opportunity to own a limited collectible replica airgun of the firearm dubbed 'Peacemaker' and 'Equalizer,' but it also helps us promote our nation's oldest federal law enforcement agency."
This is the second consecutive year that Umarex USA has offered a limited edition replica commemorative. At the 2014 SHOT Show, it offered a Colt 1911 commemorating World War II. The Limited Edition U.S. Marshals Peacemaker will serve as a tribute to our nation's oldest federal law enforcement agency started by President George Washington and the first Congress 225 years ago.
The future U.S. Marshals Museum will house three major galleries: A Changing Nation, where visitors will learn about the U.S. Marshals primary responsibility for upholding and enforcing the basic tenets of American Freedom; Frontier Marshals, a gallery with the West as its centerpiece; and Marshals Today, a gallery of high tech demonstrations that exemplify the sophistication and complexity of the work of the U.S. Marshals in a modern world.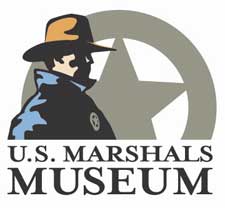 About the U.S. Marshals Museum
The future U.S. Marshals Museum will be a national, as well as world-class, museum located on the banks of the Arkansas River in Fort Smith, Ark. Museum plans include 50,000 square feet of three galleries (A Changing Nation, Frontier Marshals and Marshals Today), a Hall of Honor, a national education center and more. The museum will highlight pivotal periods in our nation's history, while honoring the sacrifice and service of the men and women of the U.S. Marshals Service. For more information, visit www.usmarshalsmuseum.com.
About Umarex USA
Umarex USA is one of North America's fastest growing sport and recreation gun companies. Umarex USA develops and markets airguns under brands licensed by its parent company, Umarex Sportwaffen GmbH & Co. KG. Such brands include Walther®, RWS®, Smith & Wesson®, Browning®, Heckler & Koch®, Ruger®, Beretta, Colt®, Magnum Research®, Regent, IWI, UZI, and others. For additional information regarding Umarex USA visit www.UmarexUSA.com and follow Umarex USA on Facebook and YouTube.