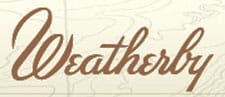 Paso Robles, CA – -(Ammoland.com)- Weatherby's new Element Deluxe semi-auto shotgun begins a new line that features an inertia-operated action designed to ensure clean, smooth and reliable performance for round after round of high-volume shooting.
It will be featured at Weatherby's SHOT Show booth, #12729, starting Tuesday, January 20, in Las Vegas.
Bird hunters and target shooters can choose from three Element Deluxe gauge options—12, 20 or 28—with either a 26- or 28-inch barrel. The 12- and 20-gauge options have a three-inch chamber, while the 28-gauge has a 2 3?4-inch chamber. Each Element Deluxe weighs less than seven pounds.
"Our new Element Deluxe semi-auto brings together the signature fit and finish of a Weatherby with the endurance-tested, field-proven performance of the inertia-operated action," said Adam Weatherby, executive vice president/chief operating officer. "We are proud to introduce Element as another best-in-class product that inspires the dreams of hunters and shooters."
Element's inertia-operated action directs carbon and gas out of the barrel, helping to keep the gun cleaner and functioning smoothly. The chamber and bore are chrome lined for easier cleaning and greater corrosion resistance to withstand years of high-volume shooting. A drop-out trigger system can be quickly removed for easy cleaning.
Each Element Deluxe shotgun sports an AA Grade American walnut stock. Designed in partnership with Minelli of Italy, the stock showcases the best of American and Italian ingenuity in fit and finish. The American walnut forend features 22 LPI wrap-around checkering.
Other key features include a ventilated top rib to provide a better sighting plane and dissipate heat waves. A fiber optic green bead front sight enables quick target acquisition.
The Element Deluxe receiver is crafted from aircraft-grade aluminum alloy to reduce overall weight without compromising strength. All metalwork is gloss finished with the gold-etched Weatherby logo on the side of the receiver.
The bolt head and carrier are chrome plated for reduced friction as well as increased durability and corrosion resistance. A checkered bolt handle provides a sure grip. Element also has a dual-purpose bolt release, which functions as a means of releasing the bolt forward, and as a way to unload the shells in the magazine safely without chambering them.
Element Deluxe 12- and 20-gauge shotguns feature Weatherby's Integral Multi-Choke System and come with Improved Cylinder, Modified and Full choke tubes that allow shooters to tailor their shot patterns for specific hunting applications. The 28-gauge offers the Beretta Mobil pattern choke tubes.
Other key specifications: overall length, 46 ¾ inches-48 ¾ inches; length of pull, 14 5/8 inches; magazine capacity of 4 + 1 for the 12 and 20 gauge, and 3 + 1 for 28 gauge.
Manufacturer's suggested retail price: $1,099 for the 12- and 20-gauge Element Deluxe, and $1,149 for the 28 gauge. For more information, contact a local Weatherby dealer, call the company at (805) 227-2600 or visit www.weatherby.com.
Founded in 1945, Weatherby, Inc.'s line features the new WBY-X products as well as the popular Vanguard® and legendary Mark V® rifles (production and custom); Threat Response® shotguns and rifles; semi-auto, pump and over/under shotguns; premium ammunition; and security/shooting accessories. For more information, go to www.weatherby.com. The company is based in Paso Robles, Calif., and invites all hunters and shooters to visit its free online community at www.weatherbynation.com or Facebook page at www.facebook.com/Weatherbyinc. Follow @weatherbyinc on Twitter.