Strong support by sportsmen helped propel measure, which would balance Forest Service budget, bolster forest health and improve conservation funding overall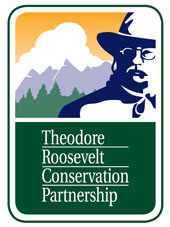 Washington, DC -(Ammoland.com)- The Wildfire Disaster Funding Act, bipartisan legislation that would restructure the federal budgeting process for catastrophic wildfires and enable a more proactive approach to reducing the risk of wildfires, has been introduced to the 114th Congress by Reps. Mike Simpson of Idaho and Kurt Schrader of Oregon.
Sportsmen have consistently advocated the measure, which would allow the Forest Service to cover the costs of fighting wildfires without raiding funds from other key accounts, including trails, hazardous fuels reduction and legacy road decommissioning. The Theodore Roosevelt Conservation Partnership and others commended the action.
"The Wildfire Disaster Funding Act would restore balance to the U.S. Forest Service budget," said TRCP President and CEO Whit Fosburgh, "allowing the agency to resume forest management activities like access enhancement, habitat restoration and wildfire prevention instead of focusing its efforts to putting out wildfires. With strong bipartisan support, this is must-pass legislation for the 114th Congress."
Each year, the federal government attempts to fund fire suppression through the regular appropriations process, but adequate funds are typically unavailable to cover these costs. As a result, the Forest Service is forced to borrow from other, non-fire accounts such as those designated for wildfire prevention, impeding its ability to take a proactive approach to reducing the risk of future wildfires.
The length of fire seasons has steadily increased in recent years, and wildfires also are becoming more severe. As a result, the cost of wildfire suppression has increased at an average annual rate of 22 percent since 1985. In 1991, wildfire suppression accounted for 13 percent of the Forest Service budget; that number increased to a staggering 47 percent in 2012.
The Wildfire Disaster Funding Act would permit the Forest Service to utilize federal disaster dollars to pay for catastrophic fire costs, funding wildfire suppression similarly to hurricanes, tornadoes and flash floods. This would end the practice of fire borrowing, freeing hundreds of millions of dollars each year for their congressionally intended purposes.
"The Nature Conservancy strongly supports this bill, and it is a top policy priority for us again this year," said Kameran Onley, director of U.S. government relations for The Nature Conservancy. "It is essential to meet our nation's growing need to fight wildfire disasters, and that must not be done at the cost of some of the very programs that would reduce wildfire risk, among many other conservation programs."

"The Forest Service is one of Trout Unlimited's most valued partners in restoring trout and salmon streams across the country," said Steve Moyer, Trout Unlimited's vice president of government affairs. "This strong partnership is jeopardized when the Forest Service has to change funding decisions during the middle of a fiscal year due to fire borrowing, so we welcome this long-term solution to an ongoing problem."
About Theodore Roosevelt Conservation Partnership (TRCP)
Inspired by the legacy of Theodore Roosevelt, the TRCP is a coalition of organizations and grassroots partners working together to preserve the traditions of hunting and fishing.