Editors Note: In New Jersey local police chiefs are the primary decision makers in "granting" individuals Firearms Owners ID Cards, Pistol Purchase Permits and Concealed Carry Licenses.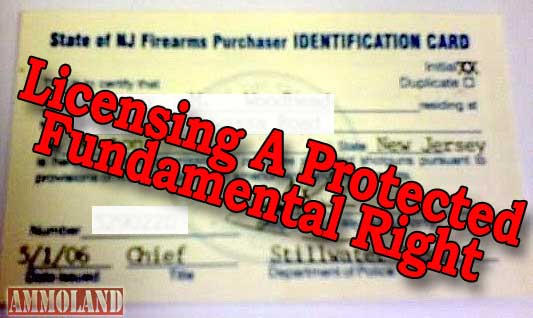 New Jersey –  -(Ammoland.com)- On January 2, 2015, the New Jersey Appellate Division issued a decision finding that the Neptune Township Police and Monmouth County Superior Court erred because the chief failed to discuss the permit matter with the applicant before his denial and then failed to appear at the hearing to answer for his denial.
Instead, a lower-ranked police detective handled the matter on the Chief's behalf, and the Trial Court found that satisfactory.
While the decision in IMO Application of Rohani (App. Div. Docket No. A-6249-12T4) is not binding on other courts, it sends a clear message that the practice of police chiefs failing to perform their duties when it comes to firearm permit applications  — and Courts failing to recognize that responsibility — will likely result in a reversal on appeal.
The Appellate Court found, "The [Trial] Court left some room for a chief not to testify, by stating that it was 'ordinarily' required. However, the clear implication is that the chief's non-appearance should be the exception, which would need to be supported by good cause shown."
This marks at least the second time within the last year that Neptune Township and the Monmouth County permit judge have been reversed and remanded by the Appellate Division for basing decisions with inadequate interaction by the police. See, IMO Application of Paul Robinson. (App. Div. Docket No. A-4526-12T4).
In reply to the decision, Louis P. Nappen, Esq., of Evan F. Nappen Attorney at Law, who represented Mr. Rohani on his appeal commented, "Basically, Due Process demands the right to confront those who would restrain your constitutional right and statutory privilege to purchase firearms. I'd also like to thank the NRA Civil Rights Defense Fund, on behalf of my client, for their support of this case."