Group set to mentor local youth, provide habitat support for area landowners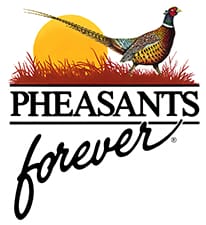 Fort Jennings, Ohio –-(Ammoland.com)-–Ohio residents are paving the way for the future of conservation with the formation of the state's newest Pheasants Forever chapter.
Officially known as the Black Swamp Chapter of Pheasants Forever, the Putnam County group is committed to promoting conservation stewardship through youth education and local wildlife habitat projects.
"Our primary goal is to focus on Pheasants Forever's No Child Left Indoors initiative to instill outdoor ethics in future generations," explained Adam Anspach, elected president for the Black Swamp Chapter of Pheasants Forever. "Events such as youth pheasant hunts, target shooting, fishing, and other outdoor activities will be a priority for us. The chapter is looking forward to partnering with other conservation groups to make these events a major success. We will also seek out opportunities to partner with landowners to preserve and improve wildlife habitat in Putnam County and surrounding areas."

"Teaching youth about the importance of conservation and creating partnerships with local landowners will make the Black Swamp Chapter of Pheasants Forever a standout group in Putnam County," said Charlie Payne, regional field representative for Pheasants Forever in Ohio. "This is a group of young professionals with aspirations to do great things for our mission, and I am excited to witness the growth of their chapter in the coming years."
Black Swamp Chapter of Pheasants Forever
The Black Swamp Chapter of Pheasants Forever has elected Adam Anspach of Fort Jennings as president, Justin Timlinson of Fort Jennings as habitat chair, Nick Langhals of Cloverdale as treasurer, and Cliff Wieging of Fort Jennings as youth/education chair.
The local chapter is planning to host their annual membership fundraising banquet at 6 p.m. on Saturday, March 14, 2015 at the American Legion in Fort Jennings.
The chapter will hold its next meeting at 7:30 p.m. on Thursday, February 12, 2015 inside the Fort Jennings Park Rec Club. Those interested in joining the chapter as a volunteer are encouraged to attend.
For more information about the chapter or to become involved, please contact chapter president, Adam Anspach, at (419) 771-1747 / email.
Pheasants Forever in Ohio
Ohio is home to 29 Pheasants Forever chapters, two Quail Forever chapters, and 5,500 members of "The Habitat Organization." For more information about Pheasants Forever or Quail Forever in Ohio, contact Charlie Payne at (614) 632-8393 / email.
About Pheasants Forever
Pheasants Forever, including its quail conservation division, Quail Forever, is the nation's largest nonprofit organization dedicated to upland habitat conservation. Pheasants Forever and Quail Forever have more than 140,000 members and 700 local chapters across the United States and Canada. Chapters are empowered to determine how 100 percent of their locally raised conservation funds are spent, the only national conservation organization that operates through this truly grassroots structure. Since creation in 1982, Pheasants Forever has spent $508 million on 475,000 habitat projects benefiting 10 million acres nationwide.