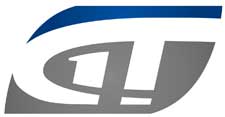 Mandeville, LA -(Ammoland.com)- It's a big win for gun rights, high-volume wing shooting, tips on becoming competitive shooter, and more, this week on Tom Gresham's GUNTALK Radio, the original nationally-syndicated radio talk show about guns and the shooting sports.
The Citizens Committee for the Right to Keep and Bear Arms, and attorney Alan Gura, received a significant ruling in U.S. District Court this week, stating that the federal interstate handgun sales ban is unconstitutional. CCRKBA Chairman, and Second Amendment Foundation founder, Alan Gottlieb stops by this Sunday to discuss what it means for gun rights as a whole, and what the next steps are.
To read more on the subject, please click here. Leon Measures, inventor of the "Shoot Where You Look" training method for wingshooting, visits GUNTALK with a list of suggestions to enable a shooter to be ready for high volume shooting. Measures is heading to Argentina at the end of March with a group ready to use the "Measures Method" for dove hunting. Find out more at www.shootwhereyoulook.com.
Competitive shooter Lena Miculek has followed in her parents footsteps into the world of competitive shooting. Find out more at www.miculek.com and www.facebook.com/pages/Lena-Miculek/227803927300671.
And Idaho attorney Alexandria Kincaid drops in on Sunday to discuss some of the reasons she chose to focus on Second Amendment cases. Read more at www.alexkincaidlaw.com/.
Don't forget to enter to win the latest GUNTALK giveaway with Springfield Armory! The Grand Prize winner receives the new XD Mod.2 3.3" .45 ACP.
Find out more at www.springfield-armory.com/products, and www.GunTalk.com/win.
About Tom Gresham's GunTalk Radio
In its 20th year of national syndication, Tom Gresham's GunTalk radio show airs live on Sundays from 2PM-5PM Eastern, and runs on more than 186 stations every week. Listen live on a radio station near you, or via live streaming from one of the stations here: guntalk.com/site38.php. All GunTalk shows can also be downloaded as podcasts at www.guntalk.libsyn.com, Apple iTunes, and i-Heart radio, or through one of the available Apps: GunTalk App on Stitcher, the GunTalk iPhone App, and the GunTalk App for Android on Amazon. More information is available at www.guntalk.com.
("GunTalk" is a registered trademark.)