Knife industry icon was an ardent supporter of the organization that represents the sporting knife and tool industry and the entire knife community.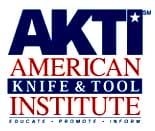 Cody, WY –-(Ammoland.com)- The American Knife & Tool Institute (AKTI) (www.AKTI.org) remembers and honors a sporting knife and tool industry icon and ardent supporter of its organization. Chuck Buck, Chairman of Buck Knives, passed away Feb. 6, 2015.
Chuck personified the warm family tradition of the American knifemaking company founded by his grandfather Hoyt Buck. Committed to quality and innovation the company has become a household name. Today Buck Knives is a fourth generation company headed by Chuck's son, CJ Buck.
"Buck Knives was a driving force in the formation of the American Knife & Tool Institute. Chuck and CJ Buck saw the need for an organization to represent the interests of the knife industry and knife owners and protect a valuable tool fundamental to the outdoor activities important to them." said Jan Billeb, Executive Director.

"Buck Knives has remained a devoted supporter of AKTI since 1998, with CJ Buck serving on the Board and chairing AKTI's Legislative Committee."

Billeb recalled, "Chuck Buck was a special person with a kind and caring spirit who will be greatly missed among all of us in the sporting knife community."
In 1996 he was inducted into the Blade Cutlery Hall of Fame during the Blade Show, the largest knife event in the country.
Buck Knives has been an industry leader, early on developing a new way to temper steel to hold an edge longer and, in 1964, revolutionizing the knife industry with the Model 110 Folding Hunter and its locking folding system.
About AKTI
The American Knife & Tool Institute is the non-profit advocacy organization for the knife industry and all knife owners. Its mission is to ensure that Americans will always be able to make, buy, sell, own, carry and use knives and edged tools. Formed in 1998, AKTI is dedicated to educating, promoting and providing relevant and accurate information about knives and edged tools as important tools in daily American life. Join us at AKTI.org.