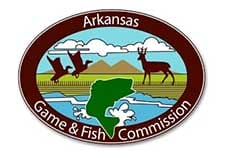 Little Rock-(Ammoland.com)- The Arkansas Game and Fish Commission's private lands biologists have scheduled a series of free workshops.
They will be offered to teach landowners the proper and safe use of prescribed fire to improve wildlife habitat.
Throughout history, humans have used fire to shape their landscape, including upland forests and fields in Arkansas that have a long history with fire. Fire is still a driving force in the state's landscape. Fire improves habitat for wildlife by encouraging germination of beneficial plants, controlling undesirable plants, reducing wildfire danger, and opening forests to allow growth of grasses and forbs in the understory.
According to AGFC Central Arkansas Regional Private Land Biologist Clint Johnson, wildlife species such as deer, turkey, quail, and a host of nongame species benefit from and thrive on habitats maintained by fire. "Fire is the most cost effective method for restoring and maintaining upland habitats and many landowners are already using this valuable tool in Arkansas. Properly managed habitat using the proper burning methods can increase available high quality food and cover for game animals twice that of planting food plots and at much-reduced cost,", Johnson says.
We strongly believe in the benefits properly-used fire can have on our wildlife and want to train landowners in its use, Johnson noted. "These workshops are available to all who are interested in learning about using prescribed fire on private property. The purpose of the workshops is to educate participants about the benefits and mechanics of prescribed burning, allow them to communicate with and hire professionals to burn their property, and/or begin the training process for landowners to conduct burning themselves," he explained. "We will cover planning, firing strategy and equipment, fire weather, proper safety considerations, Arkansas fire laws and more to give landowners the tools they need to use fire on small burn units on their property. We will also have a demonstration of a prescribed burn by AGFC personnel, weather permitting."
To enroll in one of the free workshops, simply use the links below up to a week before each event. The links will provide specific times, directions and other information. Seating is limited and landowners much register to attend. For more information, contact Clint Johnson at:
[email protected]
or
877-470-3650
. These workshops have been made possible through partnerships with Arkansas Forestry Association, University of Arkansas Cooperative Extension Service, Arkansas Forestry Commission and Arkansas Game and Fish Commission.
Desoto Boy Scout Camp
319 Camp Desoto Rd, Junction City
Marmaduke Housing Authority
957 West Lillian, Marmaduke
U of A Research Station
362 Hwy 174 N, Hope
Janet Huckabee Arkansas River Valley Nature Center
8300 Wells Lake Road, Fort Smith
Wylie Cox Clubhouse on Ed Gordon Point Remove WMA
349 Lake Loop, Hattieville