Kevin VanDam, Mark Zona and Tommy Sanders host Opening Day Countdown, a fast-paced TV show airing Feb. 9-13 that's filled with the hottest new gear and tips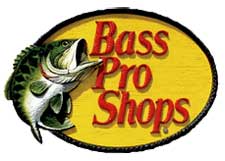 Springfield, MO -(Ammoland.com)- The kickoff of Bass Pro Shops 2015 Spring Fishing Classic now includes a new fast-paced TV show hosted by the pros and dedicated to the year's hottest fishing gear and tips.
Opening Day Countdown, which is filmed in front of a live audience, airs on the Outdoor Channel seven consecutive nights from Feb. 9-13 at 11:30 p.m. Eastern time. Opening Day Countdown is hosted by Kevin VanDam, four-time Bassmaster Classic champion and seven-time Bassmaster Angler of the Year, and Mark Zona and Tommy Sanders, hosts of The Bassmasters on the Outdoor Channel.
The show will feature great fishing tips for bass, crappie, walleye, and trout. Plus, gear reviews, Bassmaster Classic insights, and more will be delivered by the legends of the fishing world. VanDam, Zona, and Sanders will welcome a cavalcade of fishing pros including Edwin Evers, Ott DeFoe, Timmy Horton, Jimmy Houston, Gary Parsons, and Stacey King.
The show will offer useful advice for those who are just getting into fishing as well as anglers who have spent hundreds of hours on the water. Topics discussed by the experts will include everything from what angler is poised to dominate the upcoming Bassmaster Classic and where the hottest lakes in the country are to the latest lures and cutting edge bass fishing techniques.
Opening Day Countdown is being filmed during Bass Pro Shops 2015 Spring Fishing Classic. This free event will be held Feb. 6–15 in 66 Bass Pro Shops stores across the U.S. and Canada except for Anchorage, Alaska, and Rocky View, Calgary, where the event will be hosted March 20–29. In addition to the Classic's free fishing seminars taught by the experts, activities for women and youth, and giveaways, shoppers will see a variety of new special offers.
For more information about the 2015 Spring Fishing Classic visit www.basspro.com/classic.
About Bass Pro Shops
Bass Pro Shops, which specializes in outdoor fun, operates 90 retail stores and Tracker Marine Centers across America and Canada that are visited by more than 120 million people every year. Bass Pro Shops stores, many of which feature restaurants, offer hunting, fishing, camping and other outdoor gear while their catalogs and website serve shoppers throughout the world. The company's Tracker Marine Group, which has produced the number one selling brand of fishing boats for more than 36 years, manufactures and sells a variety of boats for fishing and cruising. Family fun is on tap at Bass Pro Shops resort Big Cedar Lodge, voted number six by Travel + Leisure Magazine as World's Best Hotels for Families. To request a free catalog, call 1-800-BASS PRO.
For more information, visit www.basspro.com. Follow us on Facebook at www.facebook.com/bassproshops.