Senate Criminal Justice Committee meets Monday, February 16th, 2015 at 4:00 pm in Tallahassee, FL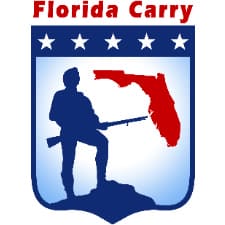 Tallahassee, FL -(Ammoland.com)- Two very important pro-gun rights bills are meeting their first committee stop in the Florida Senate on Monday afternoon.
The Senate Criminal Justice Committee will hear SB 290 (the emergency evacuation bill) and SB 176 (the college campus carry bill). SB 290 will create an exception to current carry restrictions for those individuals who are in the process of complying with a mandatory evacuation order.
It will apply only to those exiting a designated evacuation area and only for the duration of their evacuation. Upon reaching a safe destination within the state, individuals will need to comply with current statute. This bill is important because in a time of emergency, current Florida laws prohibit the public possession of a firearm during locally declared emergencies (even for concealed carry licensees) and transporting long guns through the common areas of condo and apartment complexes. An even less desirable alternative is to leave firearms at home, where they would be subject to looting and/or damage.
SB 176 simply removes college campuses from the prohibited places list in Florida's Concealed Carry License law. This will allow only those persons having valid Florida concealed weapon/firearm licenses to carry while on campus, just as they do off campus. Your safety is your own responsibility, thus it is unconscionable that those licensed for the very reason of self-defense are deprived of that ability on campus while those who would attack Florida students continue to target places where lawful gun possession is prohibited.
Over 130 Sexual Predators and Convicted Offenders live within walking distance of FSU. Please, take a few moments to ask the committee members of the Senate Criminal Justice Committee to support SB 290 and SB 176. Also, remember that whether you contact the committee members either by email or by phone, to be courteous and respectful above all else. Be sure to keep your message brief, and thank them for their time.
Just copy and paste the email addresses below and make sure the subject line says: "Support SB-290 & SB-176 Emergency Evacuation and Campus Carry"
To:

Subject:

Support SB-290 & SB-176 Emergency Evacuation and Campus Carry

Sample Body:

Dear Senator:
SB-290 & SB-176 are scheduled to be heard in the Senate Criminal Justice Committee on Monday, February 16, 2015, at 4:00pm.

In times of natural disaster, people should not be forced to choose between following a bad law and leaving their firearms behind to potentially be stolen by looters. SB 290 temporarily suspends carry and transportation statutes for firearms only for law-abiding gun owners fleeing a mandatory evacuation area. We need this bill to prevent the disaster of an arrest and criminal prosecution of responsible gun owners who take their guns with them when they are forced to abandon their homes in an emergency.
Far too often, we have seen see violent crime happening on our Florida college and university campuses. The current laws that ban the lawful carry of defensive arms have done nothing but ensure that students and law-abiding campus visitors are left with no effective means to defend themselves against a criminal attacker. University and colleges statewide are are not truly "gun free zones", the only people actually deprived of a means of self-defense are people like me who follow the law. Criminals seek out places where they can safely commit their crimes. Florida's campus carry ban only insures the safety of criminals. Please support SB 176 so that I have at least a fighting chance to save my own life should that horrible need ever arise.

I urge you to support both SB 290 and SB 176.
Florida self-defense laws are under unprecedented attack. Florida Carry is fighting back hard in local government, the courts, and the state legislature but cash and volunteer action is necessary to support this important work.
About Florida Carry, Inc.
Florida Carry, Inc. is a non-profit, non-partisan, grassroots organization dedicated to advancing the fundamental rights of all Floridians to keep and bear arms for self-defense as guaranteed by the Second Amendment to the United States Constitution and Article I, Sections 2 and 8 of the Florida Constitution. Florida Carry stands to represent our supporters, members, and millions of defensive arms owners of Florida. We are not beholden to any national organization's agenda that may compromise that mission. Florida Carry works tirelessly toward striking down ill-conceived gun and weapons control laws that have been proven to provide safe havens to criminals and be deadly to law-abiding citizens.
For more information on Florida Carry, please visit www.FloridaCarry.org.