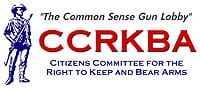 BELLEVUE, WA – -(Ammoland.com)- Breaking news that Michael Bloomberg's Everytown for Gun Safety lobbying group has had to retract claims it made about some gun dealers in Vermont should have the nation questioning everything else the group has said, including claims made to influence a Washington initiative campaign last year and a current effort in Nevada, the Citizens Committee for the Right to Keep and Bear Arms said today.
News sources are reporting that an Everytown "report" about online firearms sales "wrongly identified" four dozen advertisements that allegedly were placed by unlicensed dealers "leading potential buyers to bypass background checks." One of those "misidentified" dealers is now threatening a lawsuit.
"This is not the first time a Bloomberg-funded gun control lobbying group has played fast and loose with facts," said CCRKBA Chairman Alan Gottlieb.

"Everytown and Moms Demand Action have been challenged for falsely inflating the number of school shootings since Sandy Hook, and who can forget the gun control bus tour funded by Bloomberg that included the names of criminals and a suspected terrorist as victims of gun violence?"
Everytown has issued an apology for its error, but gun dealer Bobby Richards, who operates CrossFire Arms in Mount Holly, is reportedly considering legal action.
"If Bloomberg's Everytown group is wrong about this," Gottlieb questioned, "what else have they been wrong about? Did they deliberately misrepresent the facts in hopes they wouldn't get caught?

"Bloomberg has been using his wealth to push his brand of gun control all over the country," he observed. "First it was Washington, now Nevada and next Arizona and maybe Oregon. At what point does America tell this guy to get lost, and take his gun prohibition lobbying groups with him?

"Mike Bloomberg doesn't only owe that gun dealer an apology," Gottlieb concluded. "He owes every gun owner in America an apology."
With more than 650,000 members and supporters nationwide, the Citizens Committee for the Right to Keep and Bear Arms is one of the nation's premier gun rights organizations. As a non-profit organization, the Citizens Committee is dedicated to preserving firearms freedoms through active lobbying of elected officials and facilitating grass-roots organization of gun rights activists in local communities throughout the United States. The Citizens Committee can be reached by phone at (425) 454-4911, on the Internet at www.ccrkba.org or by email to [email protected]