By Dean Weingarten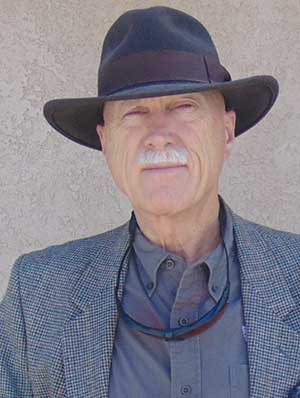 Arizona – -(Ammoland.com)- A constitutional carry reform bill has been introduced in the West Virginia Senate this year, 2015.  SB347 would remove the penalties for carrying a concealed weapon, if the person is not otherwise prohibited from possessing firearms.   From legiscan.com:
  (a) Any person who carries a concealed deadly weapon without a state license or other lawful authorization established under the provisions of this code, who is prohibited from possessing firearms under section seven of this article shall be is guilty of a misdemeanor and, upon conviction thereof, shall be fined not less than $100 nor more than $1,000 and may be imprisoned in the county jail for not more than twelve months for the first offense; but upon conviction of a second or subsequent offense, he or she shall be is guilty of a felony and, upon conviction thereof, shall be imprisoned in the penitentiary a state correctional facility not less than one nor more than five years and fined not less than $1,000 nor more than $5,000.
It removes the prohibition of carrying concealed handguns on the person while hunting.
(a) Notwithstanding any provision of this code to the contrary, a person licensed to carry a concealed weapon pursuant to the provisions of section four, article seven, chapter sixty-one of this code who is not prohibited at the time from possessing a firearm pursuant to the provisions of section seven, article seven, chapter sixty-one of this code or by any applicable federal law may carry a handgun in a concealed manner for self defense purposes while afield hunting, hiking, camping or in or on a motor vehicle.
The bill leaves in place the existing permit system so that those who wish to have a permit for reciprocity purposes will be able to do so.
The West Virgina Citizens Defense League has reported that NRA-ILA is fully on board in support of this bill.  Sponsors of the bill include at least two Democrat senators, making the bill truly bipartisan.  From an WVCDL email:
This bipartisan bill will be introduced by Senator Dave Sypolt (R-Preston), Senator Craig Blair (R-Berkeley), Senator Robert Beach (D-Monongalia), Senator Ed Gaunch (R-Kanawha), Senator Daniel Hall (R-Wyoming), Senator Robert Karnes (R-Upshur), Senator Kent Leonhardt (R-Monongalia), Senator Mark Maynard (R-Wayne), and Senator Bob Williams (D-Taylor). Between now and introduction, there is still opportunity for a couple of more senators to sign on. If so, we will update.

West Virginians, I will tell you this. This bill's passage depends on you. If you want 3-22 (constitutional) carry in our lifetime, this is the time to make it happen. And your way to make it happen is to show up on Lobby Day, in the Capitol Rotunda in Charleston, at 8AM on Monday, February 16th.
The bill looks like it has a good chance of passage.  Governor Tomblin signed a bill requiring confiscated firearm to be sold instead of destroyed, in 2012.   In 2014, he signed a bill that preempts local governments from creating a mishmash of gun laws throughout the state.   Governor Tomblin issued a statement that said:
   "This evening, I signed Senate Bill 317 because I support our 2nd Amendment rights, and I also see the need for uniform and consistent gun laws throughout the state. I believe this legislation will give municipalities clarity for regulating firearms in their facilities."
The 2015 Senate has 18 Republicans and 16 Democrats.  The House has 64 Republicans and 36 Democrats.  The fact that this bill started in the Senate bodes well for its passage.
c2014 by Dean Weingarten: Permission to share is granted when this notice is included. Link to Gun Watch
About Dean Weingarten; Dean Weingarten has been a peace officer, a military officer, was on the University of Wisconsin Pistol Team for four years, and was first certified to teach firearms safety in 1973. He taught the Arizona concealed carry course for fifteen years until the goal of constitutional carry was attained. He has degrees in meteorology and mining engineering, and recently retired from the Department of Defense after a 30 year career in Army Research, Development, Testing, and Evaluation.