USA – -(Ammoland.com)- The cooperation between Eagle Eye Precision and LANTAC grew from a mutual belief that the firearm, ammunition and shooter are all integral pieces in precision shooting. LANTAC represents the pinnacle in firearm design and manufacturing.
In addition to LANTAC's Dragon muzzle brakes, which have redefined the industry performance standard, LANTAC is breaking new ground with their enhanced bolt carrier group, Raven barrels, Blast Mitigation Device, SPADA Modular Rail SYSTEM and complete rifle packages.
The LANTAC enhanced bolt carrier features a uniquely optimized gas port, UCT EXO nickel boron finishing for the lowest coefficient of friction in the industry and is the first ever to feature a Pat Pend domed cam pin.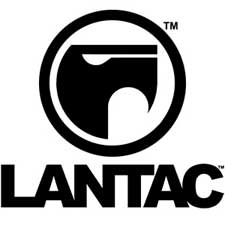 The domed geometry of the cam pin dramatically reduces friction and wear while improving functionality, reliability and consistency of the firearm. LANTAC's innovative component and multiple Pat Pend designs can significantly improve any current AR platform. In addition, Eagle Eye Precision offers the most accurate and consistent ammunition available. Eagle Eye factory tests every tests every lot of ammunition to ½ minute of angle or better. If a lot does not pass, it does not ship to customers.
Many competitive shooters such as Kelly Bachand of the US Palma Team and media editors have found Eagle Eye Precision factory ammunition to be as consistent as the best hand loads.
Eagle Eye Precision cases are manufactured using 21st century quality control systems, the lowest impurity CuZn28 brass and proprietary annealing processes beyond simple neck annealing to improve dimensional consistency and longevity.
Eagle Eye bullets have optimized the bearing surface and base geometry to minimize the sensitivity to critical factors such as seating depth. This allows for cartridges that perform well in a wide variety of firearms right off the shelf.
As a result of the unsurpassed consistency and accuracy, LANTAC will begin using Eagle Eye Precision Ammunition for all of their accuracy testing. Eagle Eye Precision will also begin using LANTAC components and firearms for testing and to demonstrate the capability of their ammunition in world class firearms.
Both companies look forward to the beginning of a mutually beneficial long term collaboration. Stay tuned for upcoming joint events.