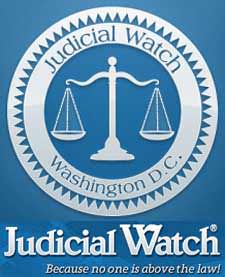 Washington, DC – -(Ammoland.com)-  We still don't know the full story behind Sgt. Bowe Bergdahl's decision to leave his army post in Afghanistan and how he was captured by the Taliban. But apparently, he will "likely" be charged with desertion, according to the news reports.
The untoward delay of justice by the Obama Pentagon is unseemly at best, and – as the decision was conveniently delayed well past the November elections – one must wonder if politics trump military discipline and order among the Pentagon leadership who should know better.
These latest developments add further impetus to some of Judicial Watch's (JW's) most recent legal moves. We have now filed four lawsuits against the U.S. Department of Defense (DOD) and the State Department seeking information concerning Bergdahl and the decisions made at the highest levels of government to release five bloodthirsty terrorists previously held at the U.S. Naval Station at Guantanamo Bay, Cuba, in exchange for an alleged deserter.
Here is what we know: Bergdahl left his post and was held captive by the Taliban-aligned Haqqani network in Afghanistan from June 2009 until May 2014. The circumstances surrounding Bergdahl's disappearance and subsequent capture have become the subject of intense controversy. He was released on May 31, 2014, as part of a prisoner exchange by the Obama administration for five Taliban terrorist leaders who were held at the detention center in Guantanamo Bay, Cuba.
So, exactly how and why did then- Secretary of Defense Chuck Hagel decide it was a good idea to release the five Gitmo terrorists previously held under lock and key in exchange for Bergdahl? As I've reported to you before, that's the question we are seeking an answer to in a Freedom of Information Act (FOIA) lawsuit we filed against the DOD in November 2014. Federal law requires that the Secretary of Defense can transfer or release a Guantanamo detainee to a foreign country only "if the Secretary determines, following a review…that the individual is no longer a threat to the national security of the United States." But there's good cause for skepticism in this case. Reuters has reported that the Taliban commanders that Team Obama has released are quite dangerous. All five prisoners were classed as "high-risk" and "likely to pose a threat" by the Pentagon and held senior positions in the Taliban regime before it was toppled by a U.S.-led coalition in 2001.
Sure enough, just last week CNN reported that one the terrorist Taliban leaders got back into terrorism. As CNN charitably describes it, one of the terrorists released by Obama:
[H]as attempted to return to militant activity from his current location in Qatar by making contact with suspected Taliban associates in Afghanistan, multiple officials tell CNN.
The development has led to an ongoing debate inside the administration about whether there is a new threat from this man, and potentially the other four.
Earlier this month, we filed another FOIA lawsuit against the State Department asking for access to the bilateral Memorandum of Understanding between the U.S. and Qatar relating to the terrorist release. Did money exchange hands? If so, how much? And what guarantees did the terrorist-sponsoring state of Qatar give the Obama administration as to the care and feeding of the terrorist masterminds?
The American people deserve honest and forthright answers. And JW intends to get them.
We have been way ahead of the curve here for some time. As for our supposed ally Qatar, The Daily Beast exclusively reported this week about yet another possible terrorist swap involving Qatar and Al Saleh Al-Marri. Al-Marri was released by the Obama administration last week and allowed to leave the country, despite his being a "sleeper" al-Qaeda terrorist who had been sent to the United States by Khalid Sheik Mohammed, the 9/11 mastermind. As National Review's Andrew McCarthy notes, Al-Marri was supposed "to await instructions on carrying out a second wave of attacks after the 9/11 atrocities – against water reservoirs, the New York Stock Exchange, U.S. military academies, and other targets."
As far back as 2010, we reported that the Director of National Intelligence had revealed that 150 former Gitmo detainees were confirmed or suspected of "reengaging in terrorist or insurgent activities after transfer." Now there is public concern that terrorists and unfriendly states will take hostages to force the release of more terrorists. Our overarching purpose in these new FOIA lawsuits is to show that the Obama administration is once again in cover-up mode. This time around, it involves a scandal that involves not only national security, but also potential criminal conduct by the top leadership of the Obama administration.
But somehow this administration seems to think that it should remain above the law. JW disagrees. We know that you do, too. And we fully intend to drive that point home in the courts.
Tom Fitton
President
Judicial Watch
About Judicial Watch:
Judicial Watch, Inc., a conservative, non-partisan educational foundation, promotes transparency, accountability and integrity in government, politics and the law. Through its educational endeavors, Judicial Watch advocates high standards of ethics and morality in our nation's public life and seeks to ensure that political and judicial officials do not abuse the powers entrusted to them by the American people. Judicial Watch fulfills its educational mission through litigation, investigations, and public outreach. Visit: www.judicialwatch.org
"Because No One Is Above The Law"