By Jason Reid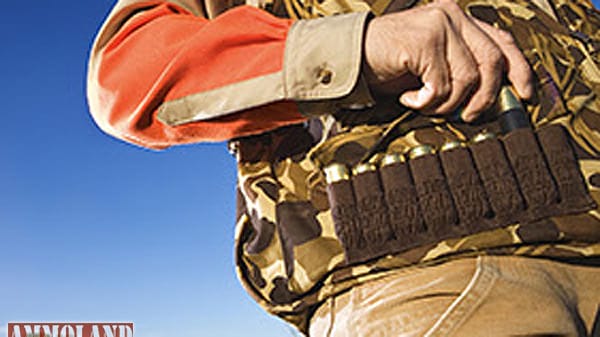 Rochester, New York – -(Ammoland.com)- If you walk the floor of a show like 2015 Safari Club International Convention, you meet all sorts of people and hear different stories.
Stories we can all relate to since we as a group of hunters intrinsically connect through those moments in the backcountry, or in the African bush, when we share a hug over a successful hunt.
In the past few days, my understanding of the true impact of hunting has exponentially increased. The stories I've heard of the past few days make me realize, we are not all that different as hunters, regardless if you are sitting on a log in the North East looking for a doe to fill the freezer, or running a guiding operation in South Africa.
Today I spoke with the guides from Northern Zululand Safaris ( www.northernzululand.com ) located South Africa and in speaking with them, they were just as concerned about the bringing in and mentoring of new hunters as we are here in North America. He also talked about the economics of the matter and his concerns for the negative effects of poaching on his local community.
Are we not also concerned with this same issue as well here in North America?
We need to stick up for each other. One of the larger conversation pieces here at SCI in the past few days has been about the Elephant importation ban and its impact on the communities in Africa. As I reported yesterday, people understand the economic value of their game and work to protect it.
There are many people from America who travel to hunt the healthy population of elephant herds in Zimbabwe and Tanzania. When our government suddenly and without scientific reasoning institutes a ban on the trophy aspects of something like the elephant, do we stick up for people whose economic livelihoods are connected to those animals? Do we even know about the issue?
One awesome aspect of something like elephant hunting I never realized is, local communities in Africa are taking an active battle to the poachers by having patrols in different areas to watch over the elephant herds. If hunters here cannot do something as simple as bring their trophies back home, then the money to pay the anti-poaching patrols dries up, and these animals which are debated over fiercely will be poached and those communities and hunting operations with our fellow 'blood Brothers" suffered.
That is just one example of consequences for being myopic as a hunter. Do we even stick up for are fellow hunters in our own country? or do we just say, it doesn't bother me, not my problem. (FUDS)
In order to fight being myopic, I asked members from the SCI litigation team, what we can do as hunters to stick up for each other.
Inform yourself on the agencies which can have the biggest impact. Do we really know what agencies do what and what they are doing at any given time?
2) Write letter to those administrative agencies and voice your concern. As hunters, we do not voice our opinion nearly as much as we need to or even begin to scratch the surface with the power of our collective voice.

3) Staying up to date on issues is easy. The SCI blog ( www.firstforhunters.wordpress.com )  relays relevant information based in factual science. Don't believe everything you hear. Combat emotion driven fiction with facts, we owe it to each other as hunters to be knowledgeable to be able to fight for each other.
Look, sticking up for our fellow hunters isn't difficult. Just a few minutes per week will make a difference in the long run and when the time comes to combat an issue on our own hunting grounds, will others be there for you?
About Jason Reid:
Jason Reid is a writer and business professional from upstate New York. After deciding to pursue his dream of becoming an outdoor writer, Jason started a blog from his dorm room at Houghton College, growing it and working hard to earn opportunities. While bowhunting big game is his ultimate passion, Jason welcomes all outdoor challenges which force him to push his limits. Jason's work can be viewed on his website Pushingthewildlimits.com