Charles Theodore Buck (1936-2015)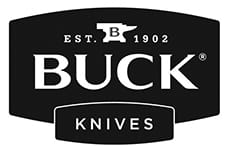 USA – -(Ammoland.com)- The Buck family, the Buck Knives company and millions of outdoors lovers have lost a very special man with the passing of Charles T. (Chuck) Buck, 78, February 6, 2015, in Coeur d'Alene, Idaho.
Born May 13, 1936, in San Diego California, to the late Alfred and Ida (Shapter) Buck, Chuck was a man of deep faith.
Chairman of Buck Knives, Inc., Chuck personified the warm family tradition of the American knifemaking company he headed. He was the third generation, following his grandfather, Hoyt Buck, who made his first knife in 1902, and his father Al Buck. After his discharge from the U.S. Navy in 1961, Chuck learned the ins and outs of the knife business and was there when Buck Knives, Inc. emerged. Within a few years, Chuck was named corporate vice president for manufacturing. In June of 1979, Chuck became president of Buck Knives at age 43. He was later inducted into the Blade Cutlery Hall of Fame in 1996.
Chuck was an outstanding business leader and was influential in Buck Knives' considerable growth. The company, which started out in a wooden lean-to, has now grown to a 128,000 square foot building, employing more than 300 people in Post Falls, Idaho. Chuck handed over the business to son, CJ in 1999 but remained active as Chairman of the Board.
Chuck was widely known and respected by outdoor editors and writers, especially those who shared time with him at the annual meeting of the Outdoor Writers Association. They always made it a point to hear what he had to say about innovations in cutlery, and many also wanted to exchange thoughts on their mutual Christian faith.
Chuck was such a friendly, gregarious gentleman that people meeting him for the first time went away feeling they had been friends for years. It really did not matter who they were, they were important to him. He loved to travel all over America, many times with his wife Lori, visiting with customers in stores to hear what knife users liked and what they wanted.
As testament to his faith, Chuck included with every Buck knife a message from the Buck Family that speaks of the growth of Buck Knives and the determination to make God their Senior Partner.
"If any of you are troubled or perplexed and looking for answers, may we invite you to look to Him, for God loves you," a thought Chuck added to the message, originally written by his father in 1974.
The message is clear, and a testament to the foundation to which Buck Knives was built upon.
Chuck took every opportunity to share the message and through the years had received numerous letters thanking him for spreading the word. One of his most cherished letters came from a woman who re-dedicated her life to Christ after reading the message. The woman was planning to commit suicide by cutting her wrists with a Buck knife. When she opened the box, the message fell out and as the woman read the passage, "For God loves you…" she felt warmth in all directions and knew it was the Holy Spirit.
In a mentor session, Chuck recalled this story and added, "If we don't ever get another letter, that one will be the one I count as most important."
Chuck attended San Diego State College, Southern California College and Mesa College and was also served in the U.S. Navy.
Chuck was preceded in death by his parents Al and Ida; and brother, Frank. He is survived by his beloved wife, Lori; son, CJ (Heidi); daughter, Maralee (Joe) Buck-Houser; sister, Janice (Robert) Holt; grandchildren, Josh Buck, Sarah (Hans) Hauge, Rachel (Tony)Wagner, Andy Houser, Aaron Houser, Brittany Nelson, Reese Hyde; great grandson, Tandrup (Tan) Hauge; and numerous family and friends throughout the country.
Chuck will be greatly missed by his family, friends, everyone at Buck Knives, and throughout the outdoor industry.
A celebration of Chuck's life will be held at 2 p.m., Friday, Feb. 13 at Real Life Ministries, 1866 North Cecil Road, Post Falls, Idaho. A final memorial will be held May 13, 2015 in San Diego, CA. If you wish to send something, the family is asking that donations be made in lieu of flowers. Memorials may be made to Franklin Graham's Samaritan's Purse; www.samaritanspurse.org; or by calling 1-800-528-1980. Please ask that the call be directed to donations in honor of Charles T. Buck.